News
SOFT DARTS WORLD CUP 2016 website open.
2016.11.02
Tournament Outline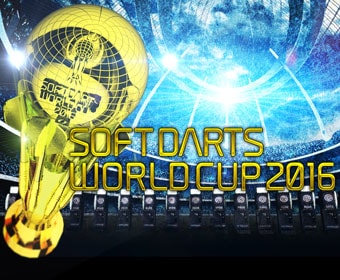 With their national pride at stake, the teams representing each country will compete in this tournament to be named as the team of the world's top soft tip darts nation.
To be the winner, not only individual strength but also comprehensive strength of the team is required.
Which country will be the SOFT DARTS WORLD CUP champion?
Tournament Name
SOFT DARTS WORLD CUP 2016
Date
Saturday December 3, 2016
Venue
KITEC, Star Hall
Adress:1 Trademart Drive, Kowloon Bay, Kowloon
Prize Money
Total Amount US$ 40,000
SOFT DARTS WORLD CUP 2016
Champion
US$ 20,000
2nd place
US$ 10,000
BEST4
US$ 5,000
Concurrent Event