2/16~2/25 Aim to be Top of MAHJONG LIVE!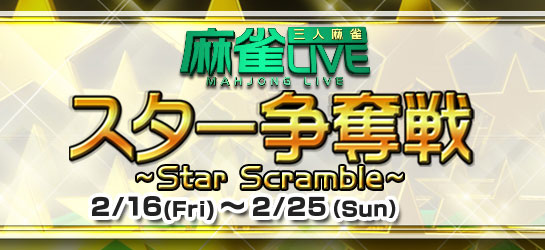 Snatch stars and aim for the top!
MAHJONG LIVE will held a limited time ranking match.
Scramble star from other players, and aim for the top of ranking!

Period: Feb. 16 (Fri.) to Feb. 25 (Sun.)
Play MAHJONG LIVE, and enjoy the event match!