LUCKY BALLOON CHRISTMAS CAMPAIGN

December is the Christmas month.
DARTSLIVE2 will have the Christmas version of "LUCKY BALLOON"♪
This thrilling game will bring more fun and excitement to you and your friends!
★Campaign outline
◎Period: Tue Dec 6 10am to Mon Dec 26 3pm JST
◎Venue: Shops with DARTSLIVE2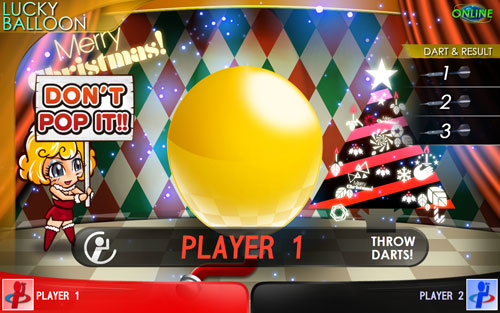 Surprise is waiting for you if you complete the hidden conditions! (*1) Play the game and find it out♪
Invite your darts and drinking buddies and let's enjoy the game with everybody at the shop!
*1: Not available for the games without DARTSLIVE CARD.