[LIVE] JAPAN 2016 STAGE 13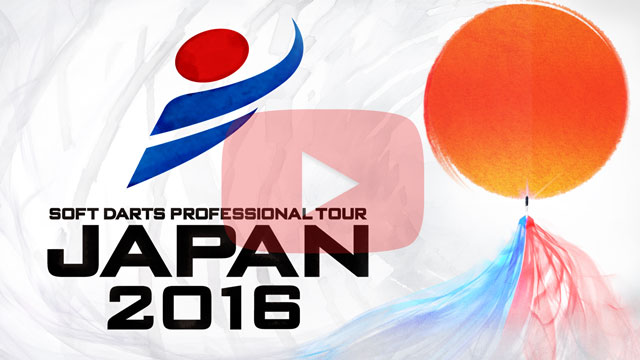 Top professional players compete in SOFT DARTS PROFESSIONAL TOUR JAPAN 2016.
This annual tournament will decide who will be the best of the best.
STAGE 13 will be covered in a live webcast on DARTSLIVE.TV.
Live from:
Nov 5 Sat 11:00 (Indonesia' Thailand)
Nov 5 Sat 12:00p.m. (Brunei Darussalam' Singapore' Malaysia)
Nov 5 Sat 15:00 (Australia) *Australian Eastern Daylight Time
Nov 5 Sat 17:00 (New Zealand) *New Zealand Daylight Time
JAPAN 16 and JAPAN LADIES 8 EXHIBITION'
several matches of JAPAN Division 2' Division 1 and JAPAN LADIES FINAL will be webcasted.
*Please note that there may be an interruption during the webcast and event times may change without notice depending on tournament progress and webcasting condition.