DARTSLIVE.TV 10th ANNIVERSARY MATCH to be released from Sep 13!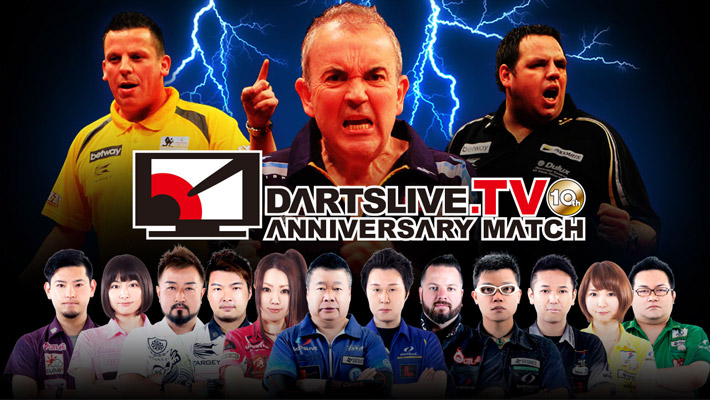 DARTSLIVE.TV marks its 10th year in 2016 and it will bring you the 10th ANNIVERSARY MATCH from Sep 13!
Phil Taylor' one of the strongest darts players in history' will appear in the matches with Adrian Lewis and David Chisnall again.
DARTSLIVE OFFICIAL PLAYERs will fight against them in the unprecedented exciting matches.