THE WORLD 2013 STAGE5 Live Webcasting!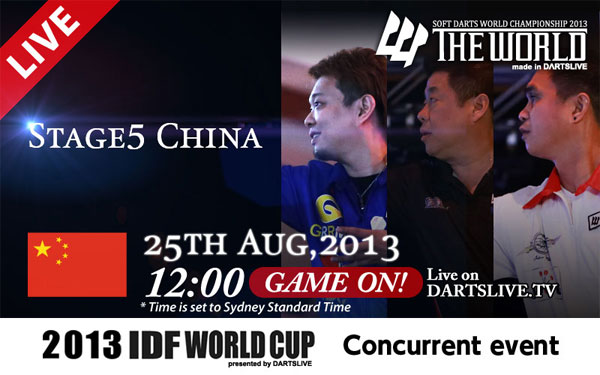 This is the worldwide soft tip darts tournament determining the champion of THE WORLD!
"THE WORLD SOFT DARTS WORLD CHAMPIONSHIP 2013" will be covered in a live webcast on DARTSLIVE.TV.
Live from:
25th Aug, 12:00pm. (Australian Eastern Standard Time)
*After the coverage of the STAGE5 final,
the final match of【IDF WORLD CUP 2013 National Team Tournament】,
the concurrently held event of THE WORLD 2013 will be webcasted live.
*This content cannot be viewed on smartphones.
*Please note that there may be an interruption during the webcast and event times may change without notice depending on tournament progress and webcasting condition.
>>Please click here for viewing