!! New Theme New Year Celebrate together !!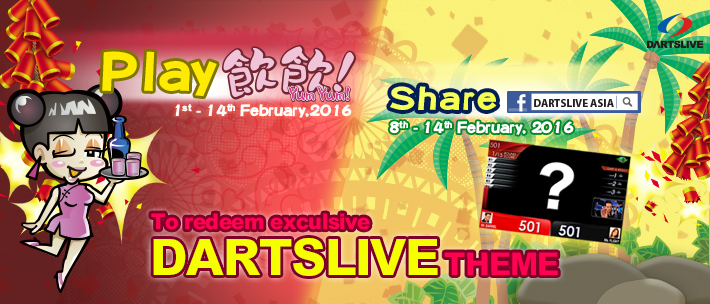 Happy New Year! It's time to have a new dress-up of your THEME!
There are 2 Campaigns for new THEME from DARTSLIVE. Let's get it!
1st Stage: Play Yum Yum with Friends to redeem an exclusive 2016 Year of Monkey THEME!
Period: 1st – 14th February, 2016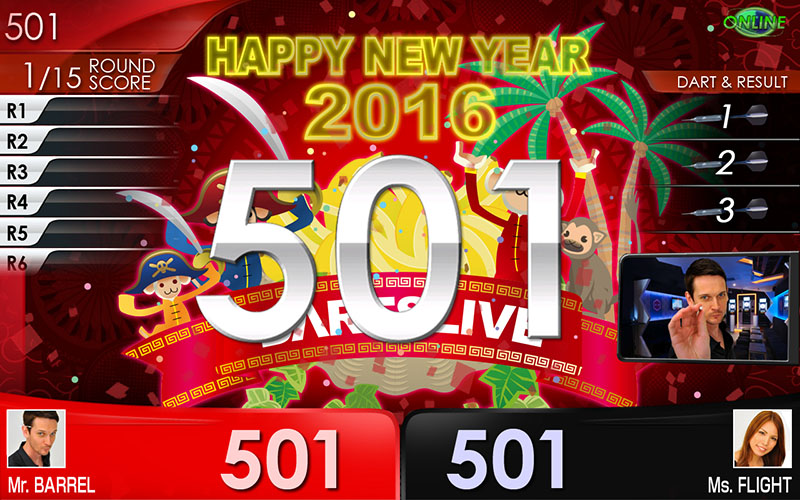 2nd Stage: Let's share the New Year greeting post on DARTSLIVE facebook, the special effect THEME can be gotten after got 2016 shares!
Period: 8th – 14th February, 2016
Let's celebrate the Happy New Year together!