DARTSLIVE app shows your nearest shop♪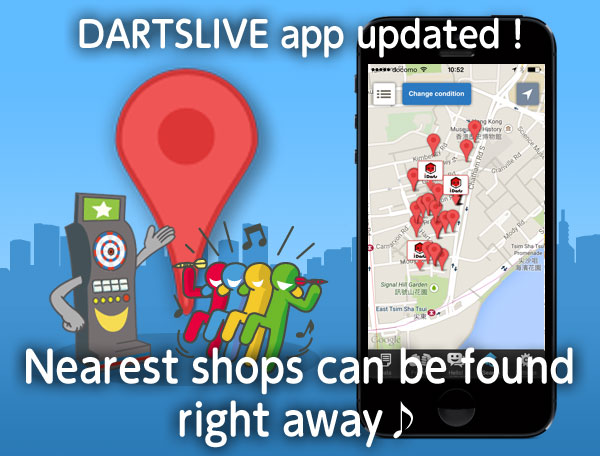 DARTSLIVE app updated. Shop search feature will be powered up!
Shops near your current location can be found easily♪
Keyword search becomes much easier to use.
Venues of THE WORLD may be found by the event names!?
Live a comfortable darts life with DARTSLIVE app!