Now Showing - THE WORLD 2015 STAGE 1 FEATURED MATCH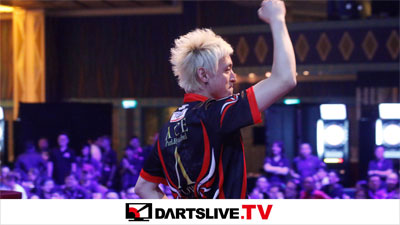 Fascinating top-notch match for darts fans around the world!
DARTSLIVE.TV will be webcasting a new match video.
An intense full-leg match was fought between Park Hyun Chul of Korea and Boris Krcmar of Croatia' the top player in the 2014 ranking.
This is the must-see STAGE 1 match of "THE WORLD SOFT DARTS WORLD CHAMPIONSHIP 2015"'
the tournament circuit to name the world's best soft tip darts player.