AMERICA'S TOUR STAGE 2 ENTRY PROGRESS
2014.04.16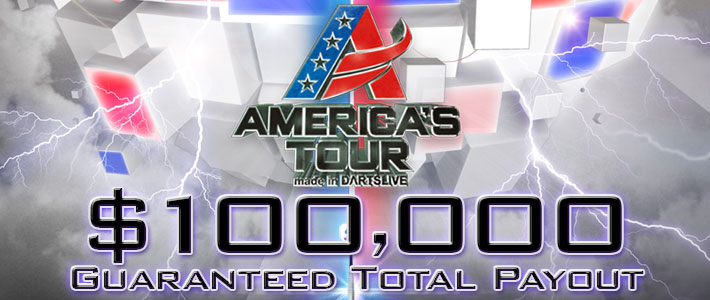 AMERICA'S TOUR STAGE 1 IS ABOUT TO BEGIN IN TEXAS, STAGE 2 ENTRY IS FILLING IN!
STAGE 2 of AMERICA'S TOUR and the road to glory continues at the Taps & Dolls in Indianapolis, IN!
With serious cash prizes to be won and points to be accumulated to become this year's Crowned Champion, entry slots for STAGE 2 is filling in with strong players! Register today for your shot to GLORY!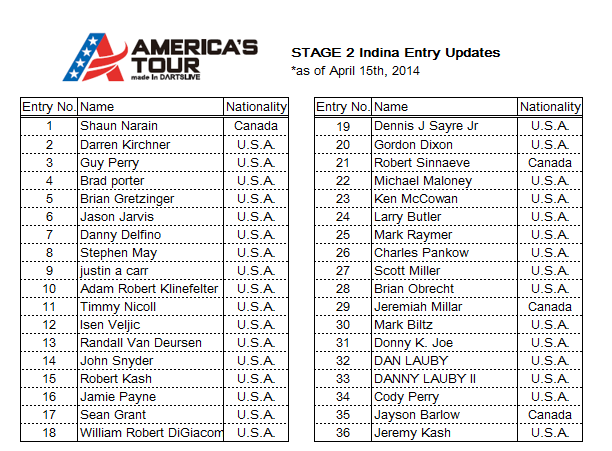 The entry list for STAGE 2 will remain open until all 128 slots are filled. Once all slots are filled, all other entrants will be placed in the Waiting List. Entry slots will be given priority to players who registered and paid their Entry Fee.
◆Tournament Location
Taps & Dolls
247 S. Meridian St.
Indianapolis, ID 46225
◆Tournament Dates
May 9~11, 2014
◆Entry Fee
DARTSLIVE Premium Member: $75
DARTSLIVE Standard Member: $100
Non-DARTSLIVE Member: $125
**Click here for all details and information about AMERICA'S TOUR