DARTSLIVE USA OPEN / THE WORLD STAGE 5 Las Vegas Event info
2014.07.11

"It is just about that time! The moment you have all been waiting for! THE USA OPEN and THE WORLD STAGE 5 in Las Vegas is just around the corner!

Where: Riviera Hotel and Casino in Las Vegas, Nevada
When: October 31st - November 2nd Come out and celebrate Halloween in Vegas
Who: **You do not need any qualifications, just come, play and enjoy!
Why: How about some fun in Vegas and a $100,000 Guaranteed payout?!
How much will it cost you?
◆For all USA OPEN Events
$75 Entry Fee for Premium Members
$125 for Standard and Non Members
◆For THE WORLD STAGE 5
$90 for Premium Members
$100 for Standard and Non Members
AND....
ZERO COIN DROP!!!
◆Hotel Room Cost
$55 each night with NO RESORT FEES!
Please use the link below for room reservation:
DARTSLIVE USA OPEN / THE WORLD STAGE 5 at Riviera Hotel and Casino
*select "Attendee" from the drop down meun, no code needed
Check out our events!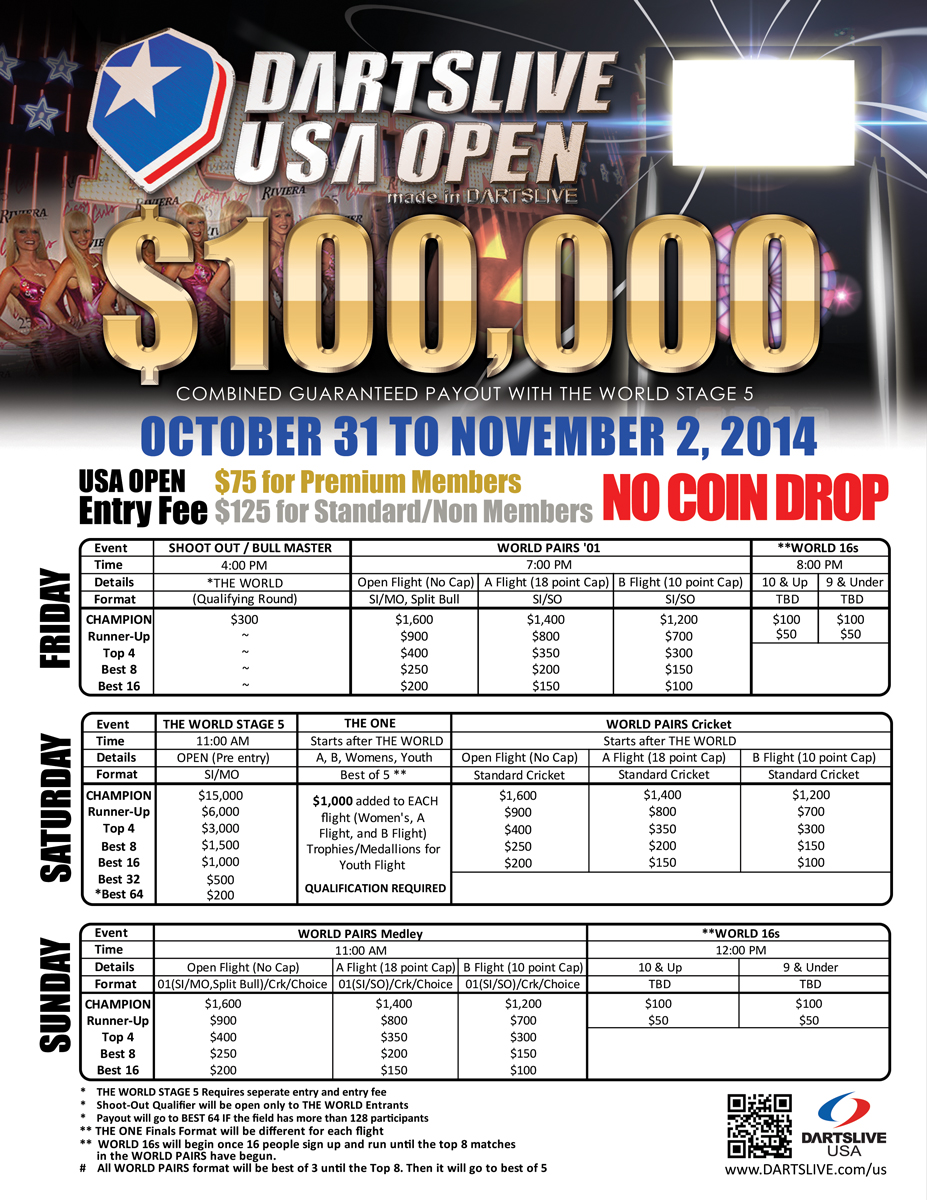 (Click to Enlarge)
Come and spend the weekend with DARTSLIVE in the fabulous Las Vegas, Nevada at the Riviera Hotel and Casino!
Entry will open very soon so stay tuned!
Gaaaaame ON!
**Players without a DARTSLIVE rating or some verifiable PPD/MPR Average will automatically be required to play the OPEN FLIGHT."