Updates for AMERICA'S TOUR STAGE 4 Wisconsin Entry Progress
2014.07.24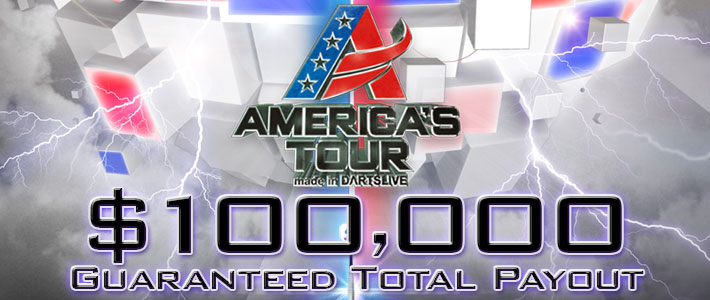 ■Entry progress of STAGE 4 Wisconsin
10 days away from AMERICA'S TOUR STAGE 4 Wisconsin, and there are currently 80 players who have entered for the upcoming STAGE.
40 spots are still left. But as this STAGE is expected to become the most crowded, MAKE SURE TO MAKE YOUR ENTRY TODAY if you are challenging this STAGE!
>Click here to view the entire entry list at the official website of AMERICA'S TOUR
■Tournament Information
▼Tournament Location
Badger Bowl
(506 Badger Road, Madison, WI 53713, U.S.A.)
▼Tournament Dates
August 1: SHOOT OUT Round
August 2: AMERICA'S TOUR STAGE 4 Tournament Round
August 3: Operator's In-House Tournament
▼Entry Fee
DARTSLIVE Premium Member: $75
DARTSLIVE Standard Member: $100
Non-DARTSLIVE Member: $125
■Win limited AMERICA'S TOUR gift bag at each STAGE
At each STAGE of this year's AMERICA'S TOUR, all players and audience who has a DARTSLIVE CARD can join a lucky draw to have a chance of winning a limited AMERICA'S TOUR gift bag. The gift bag contains;
1) AMERICA'S TOUR Cap
2) AMERICA'S TOUR Travel Mug
3) AMERICA'S TOUR Rally Towel
4) AMERICA'S TOUR Button Badge
5) DARTSLIVE Sunglass
6) DARTSLIVE Drawstring Bag
■Visit AMERICA'S TOUR and win the exclusive AMERICA'S TOUR THEME only available at each venue
This year's AMERICA'S TOUR is providing a State THEME for each of the State to host AMERICA'S TOUR. The State THEME can be acquiered by registering your Home Shop of your DARTSLIVE CARD or playing a game with your DARTSLIVE CARD at the venue.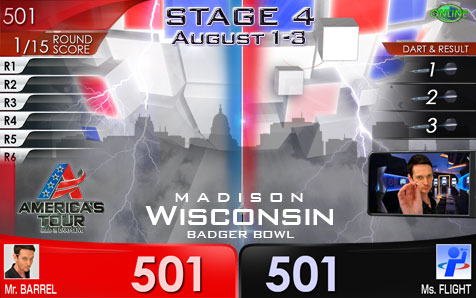 →CLICK HERE to find out about AMERICA&S TOUR.
→CLICK HERE to see the ANNUAL POINT RANKING.
→Click here to view the Media Gallery of AMERICA'S TOUR