【SUPER DARTS 2020】Martin Marti Santamaria (Spain) to play!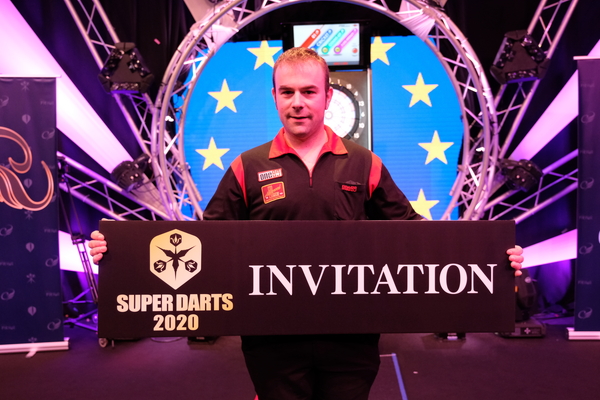 SUPER DARTS 2020 will take place in spring next year for the first time in 2 years.
Following Haruki Muramatsu, SUPER DARTS 2018 Champion, the second participant was selected in European Champions Cup 2019 on Saturday June 15.
Comment:I'm delighted to have won the European stage and compete in SUPER DARTS 2020. I've watched the SUPER DARTS tournaments many times in previous years, and being able to take part is the best thing I've achieved to date.
Don't miss SUPER DARTS 2020, the tournament of the greatest players of the world!
For more about SUPER DARTS 2020, please go to our website.