【SUPER DARTS 2018】Harith Lim from CC1K Singapore to particpate!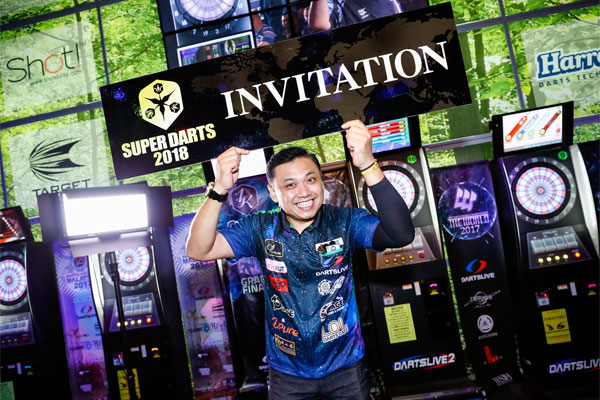 A new participant for SUPER DARTS 2018(Scheduled on Thu Mar 15 and Fri Mar 16, 2018)
Harith Lim has earned the SUPER DARTS spot from CC1K Singapore.
"It is a great honor to be able to play in SUPER DARTS as a Singaporean player and DARTSLIVE OFFICIAL PLAYER.
I am so happy to be able to earn the spot. I really wanted to compete in SUPER DARTS for a long time, but I couldn't be that lucky.
I will defeat all my opponents. I will give my all for the tournament for fans who have been supporting me!"
All information regarding SUPER DARTS 2018 will be available on the official website.