Get a Thanksgiving Theme and a chance to win a SPECIAL DARTSLIVE CARD!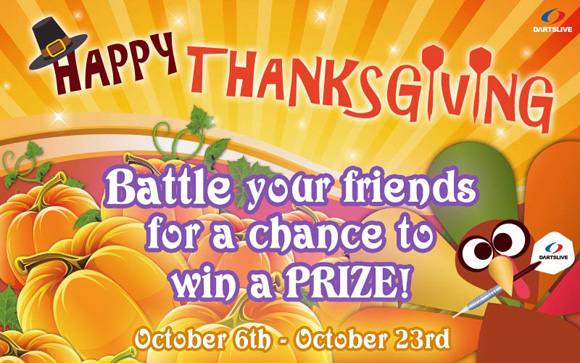 【Campaign period】
October 6 to October 23
■Campaign Rules
Play any MEDLEY match and accumulate points to earn a THANKSGIVING Theme and a chance to win a special DARTSLIVE CARD!
After the campaign' winners will be chosen by a raffle.
Points to be awarded
Win: 3pts
Loss: 1pt (Draw: 1pt)
Earn 10 points and you'll get a special Thanksgiving theme!
If you collect 30 points' you'll be entered for a chance to win a very special DARTSLIVE CARD!
*Match points can only be earned through matches played with a DARTSLIVE CARD
■Gift
(1) Special Thanksgiving DARTSLIVE THEME for 10pts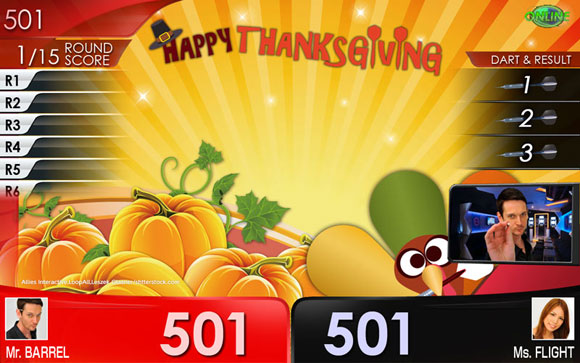 (2) Special DARTSLIVE CARD for 30pts
You will win one of these 5 designs!

■How to view your match points
1. After the match' the points you have accrued will be displayed on the machine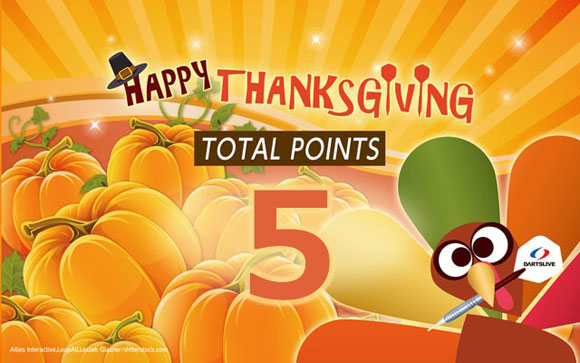 2. If you are a PREMIUM MEMBER' you can view how many points you have accrued in "PLAY DATA" on the card page.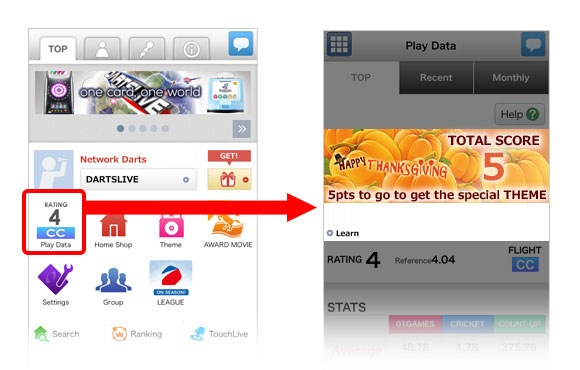 *ONLY PREMIUM MEMBERs and TRIAL MEMBERs can view their match points on the card page.
*Please set a shop within your country as your home shop.
(If you select your home shop from shops outside your country' you will not be able to view your match points.)
*You will not lose your earned match points even if you change your home shop to any shop outside your country. (The points appear when you set your home shop back to your original one.)
< Notice >
・Please make sure to complete each game.
・Match points will be awarded to matches played between players with a DARTSLIVE CARD
・In doubles' each player in a team will receive match points.
・Any dishonest act may result in the forfeiture of the match points and DARTSLIVE THEME.
・Match points are awarded only to matches played in the campaign country.