Intermediate Results are in for Christmas Campaign!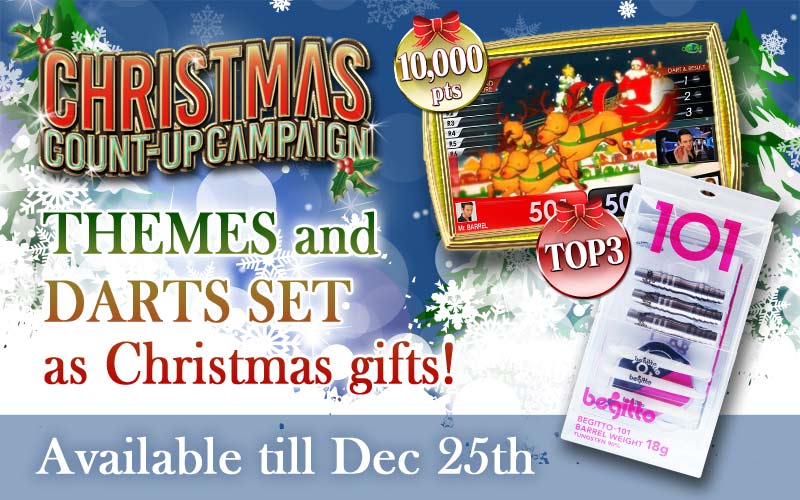 Updates for Christmas campaign player ranking!
Check out the Top 10 players who played COUNT UP and accumulated the highest points in Canada!!
① avis@DartsHawaii (24987 pts)
② jr14 (23906 pts)
③ Desmond Chin (19419 pts)
④ Jason (16624 pts)
⑤ WILLI'AM☆比卡超 (15906 pts)
⑥ ☆ Jeff Paras ☆ (14998 pts)
⑦ Franky Wu (14132 pts)
⑧ ΤΥΛΝG (13662 pts)
⑨ Stanky (12469 pts)
⑩ Jess☆★HK<3 (12449 pts)
Top 3 players will receive a darts set after this campaign!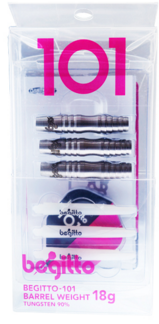 ※Sample image, actual product may looks different.
We also prepared other additional gifts for this campaign!
Players who ranked 12th, 25th and 125th will be rewarded with a special DARTSLIVE card!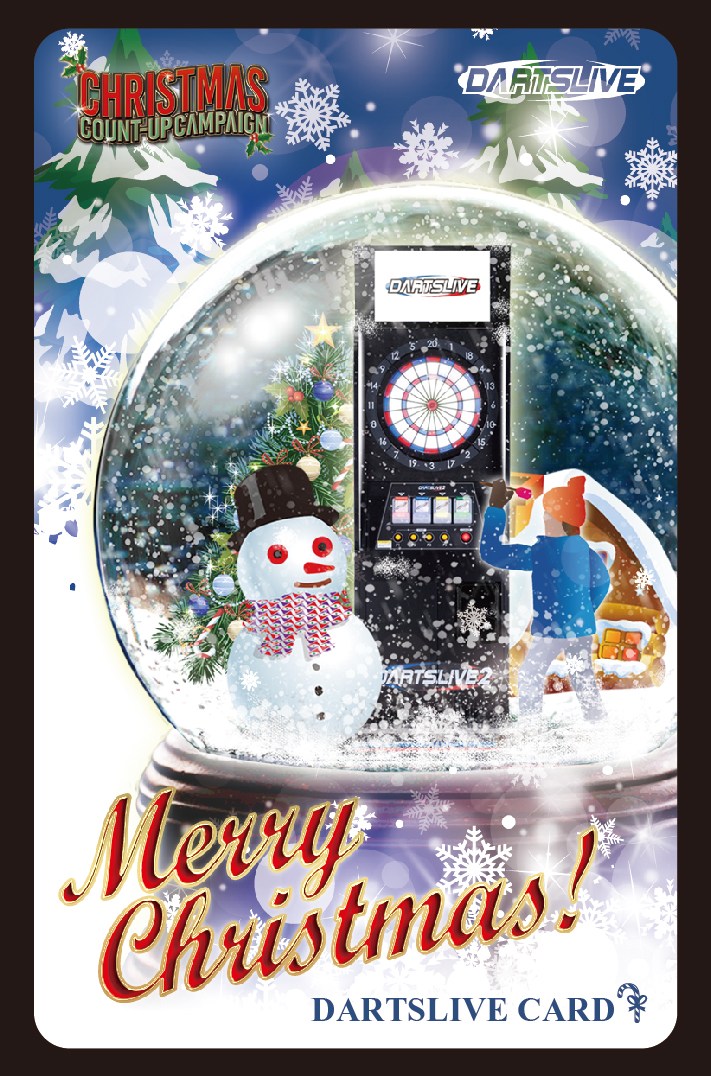 Players who reached the following cumulative points in COUNT UP during the campaign period will receive the special DARTSLIVE THEMES
・BASIC THEME:1000 points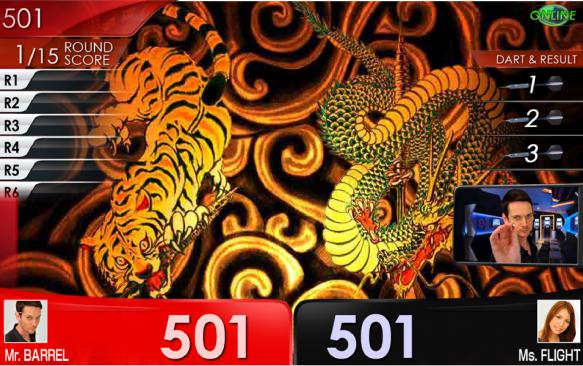 ・PREMIUM THEME:10000 points
※The points you accumulated will appear on "HOME SHOP" in CARD PAGE.
«Note»
①Accumulated points are counted only in the county or region of your home shop.
(e.g. If your home shop is in Canada' amount of points include only the score you got in Canada.)
②When you leave the country or region of your home shop' or change the country or region of home shop' your points start from 0. If you return to the country or region of your original home shop' or return the home shop setting to the original one' points return to the original figure before the change.
※Campaign countries:USA' Canada' UK, France, Belgium
③If more than 1 player accumulated the same points during the campaign period, the one who earned the score first will be rewarded with the X'mas present.