SUPER LEAGUE Season 3 Starting on Feb 1st!!

SUPER LEAGUE SEASON 3 IS SET TO START!!!
Are you ready for SUPER LEAGUE!? Season 3 is set to start on February 1st!!
This year a total of 168 teams from 40 shops will be joining SUPER LEAGUE to compete for the best team in North America!!
The season will be starting this weekend, so don't forget to make sure when & where your team will be having the league matches!
■SUPER LEAGUE Season 3 THEME
If you signed up during the initial sign-up period of Season 3, you will be receiving a SUPER LEAGUE Season 3 THEME. If you're one of the initial signed-up players, check your DARTSLIVE CARD PAGE or go to your Home Shop and check if you got it during a game play.
→Learn more about SUPER LEAGUE Season 3 THEME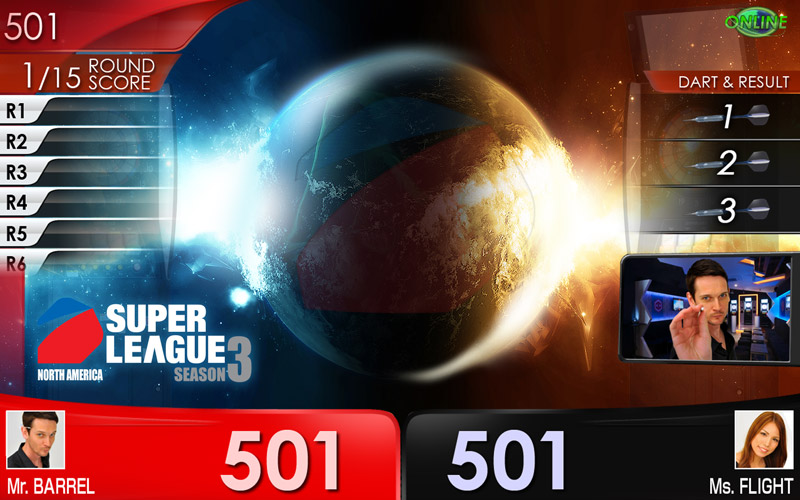 ■Learn more about DARTSLIVE OFFICIAL LEAGUE



If you haven't joined SUPER LEAGUE or DARTSLIVE OFFICIAL LEAGUE yet, visit our DARTSLIVE OFFICIAL LEAGUE website to learn more about our league!

If you're already a member of a SUPER LEAGUE team, don't forget to check your DARTSLIVE CARD Page! Our DARTSLIVE CARD PAGE has functions informing you the match result, schedule, ranking of the season and your stats.
When communicating with your teammate, utilize "Hello!" and "League Talk" to directly send messages!!
■Schedule of SUPER LEAGUE Season 3
◆SUPER LEAGUE Season 3
Sign-up period: Dec 7th, 2014 – Jan 5th, 2015
Season starts: Feb 1st, 2015
Season ends: May 16th, 2015
◆SUPER LEAGUE Season 3 Fiesta
Date: TBA
Venue: TBA
If you haven't joined SUPER LEAGUE Fiesta yet, take a look at our Facebook gallery from Season 2 Fiesta!
1. Day 1 Gallery
2. Day 2 Gallery
3. Winner Team Gallery
4. Team Gallery