Results For AMERICA'S TOUR STAGE 4 Is In!

AMERICA'S TOUR STAGE 4 was intense! Exceptional darts, a new record, and a new Champion!
92 Players entered STAGE 4 Wisconsin at the Badger Bowl on Aug. 1st through 3rd.
Alex Reyes won the STAGE 4 SHOOT OUT Challenge with the score of 9984 points followed by Ram Guevara Jr. with 9391 points and Chris White with 9168 points!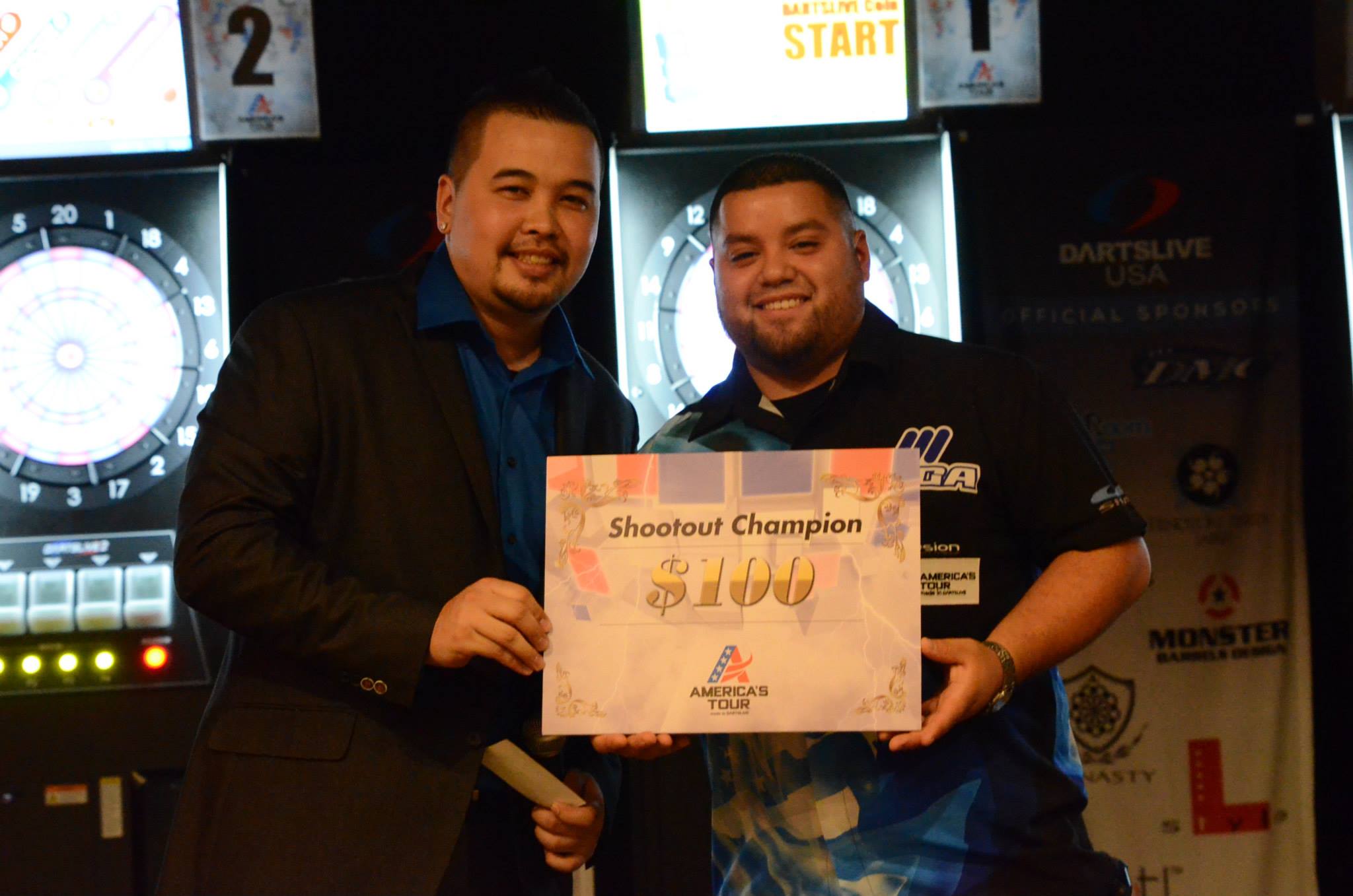 As soon as the tournament began, spectators were able to watch as many talented players threw amazing darts and mesmerizing matches!
An incredible showdown was displayed in the semi-finals between Benjamin Dersch and Alex Reyes as they dueled each other on Cricket to see who could achieve the highest score, while hitting triple after triple!. Spectators were amazed in the semi-final between Leonard Gates and Bob Hudzik with matches that were nothing less than spectacular!
Alex Reyes and Leonard Gates met in the finals to show what a double dose Texan match was all about.
Great Darts flew during the entire final match, keeping spectators on their toes all the way through the 7th and final leg. In the end, Leonard Gates became Champion of STAGE 4 with his first win for AMERICA'S TOUR, followed by Alex Reyes as 1st Runner-Up!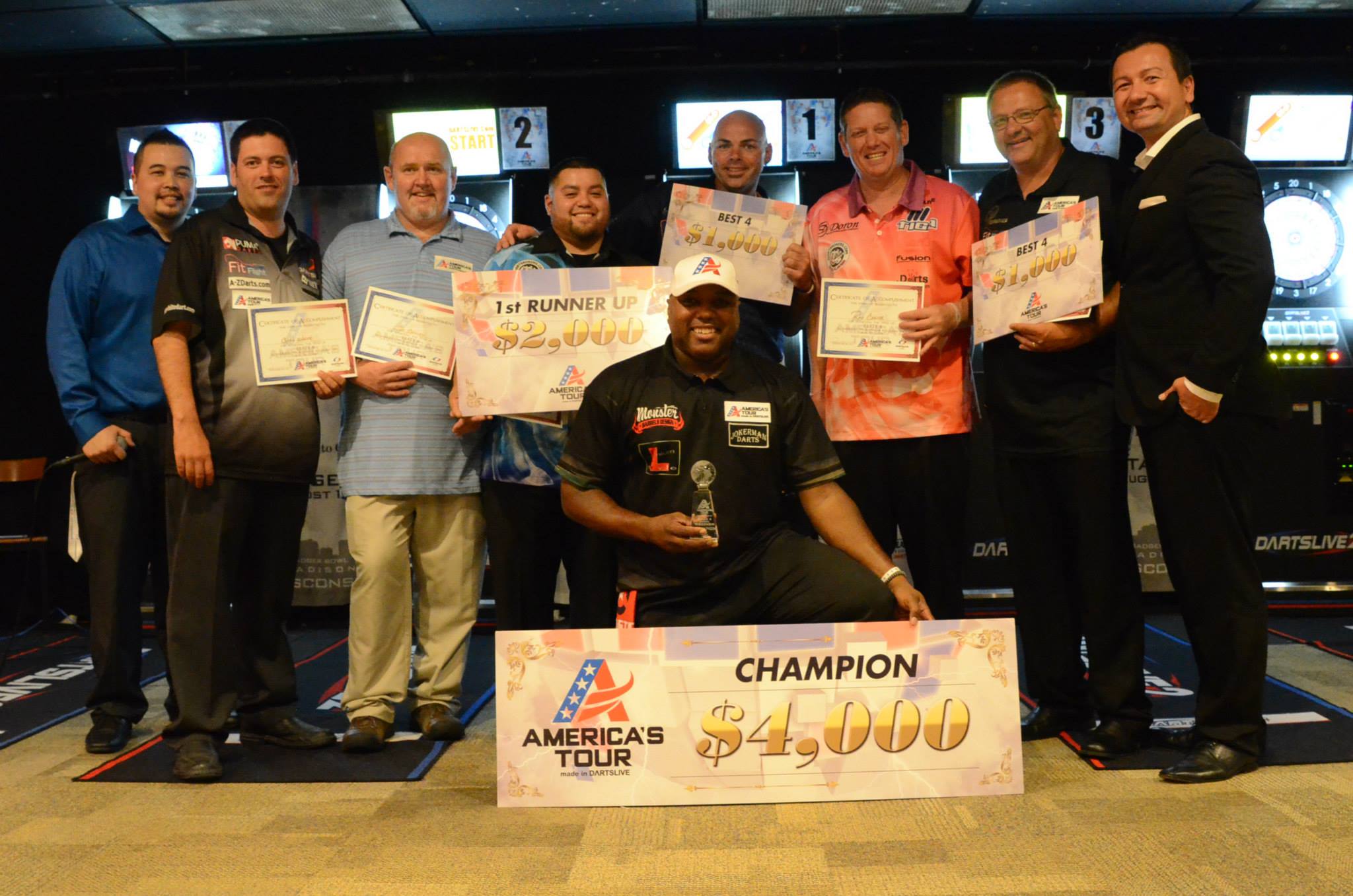 After STAGE 4, a new record was made as Ray Carver who became the most consecutive tour player, placing in the Elite 8 (8x) at every stage of AMERICA'S TOUR since 2013! In the Annual Point Ranking, Benjamin Dersch and Ray Carver are tied for 1st place with 33 Points, Ramiro Guevara and Leonard Gates are tied in 2nd place with 32 Points while the 2013 overall Champion Larry Butler is currently in 4th place.
STAGE 5 Hawaii will be held at Hawaiian Brian's hosted by Leisure Games. STAGE 5 Hawaii entry is still open so come register today! CLICK HERE to go directly to the entry form for STAGE 5!
CLICK HERE to learn all about AMERICA'S TOUR
Come and visit us on our Official AMERICA'S TOUR Facebook Page for all the photos from STAGE 4.
Follow us @