AMERICA'S TOUR STAGE 2 Media Gallery is NOW AVAILABLE!!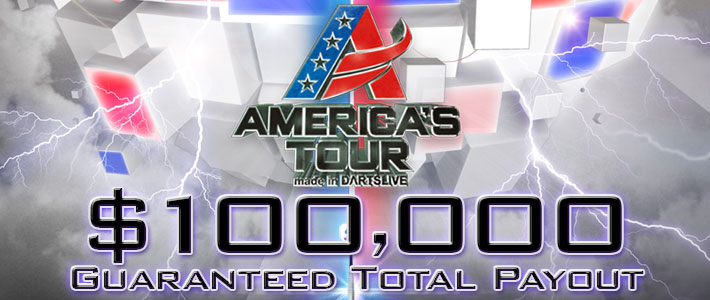 Highlight video and photo gallery from AMERICA'S TOUR STAGE 2 Indiana is now available!!
Did you miss out on all the action at AMERICA'S TOUR STAGE 2? The Media Gallery for STAGE 2 is now available for viewing!
Both STAGE 1 and 2 have been filled with high competition and great darts! Everybody stood on their toes watching the final match between STAGE 1 Runner-Up Ramiro Guevara from Texas against Indiana local Jeremiah Millar! In the end, the great match was won by Jeremiah Millar in the final leg!
Ramiro Guevara now taking the lead on the overall AMERICA'S TOUR Point Ranking with 24 Points followed by last year's Annual Winner Larry Butler with 21 Points! With 4 STAGES left for AMERICA'S TOUR, who will be the overall champion for 2014?


STAGE 3 Washington is Coming Soon…!!

Entry for STAGE 3 Washington is available at the same time!
STAGE 3 will be held at Swinomish Casino & Lodge from July 11th to 13th.
The entry will be closed once the participants reaches 128 players.
If you haven't joined this year's AMERICA'S TOUR yet, don't miss the next STAGE!!
→Visit the official website of AMERICA'S TOUR
→Visit AMERICA'S TOUR Facebook Page
→Go directly to the entry page for STAGE 3 Washington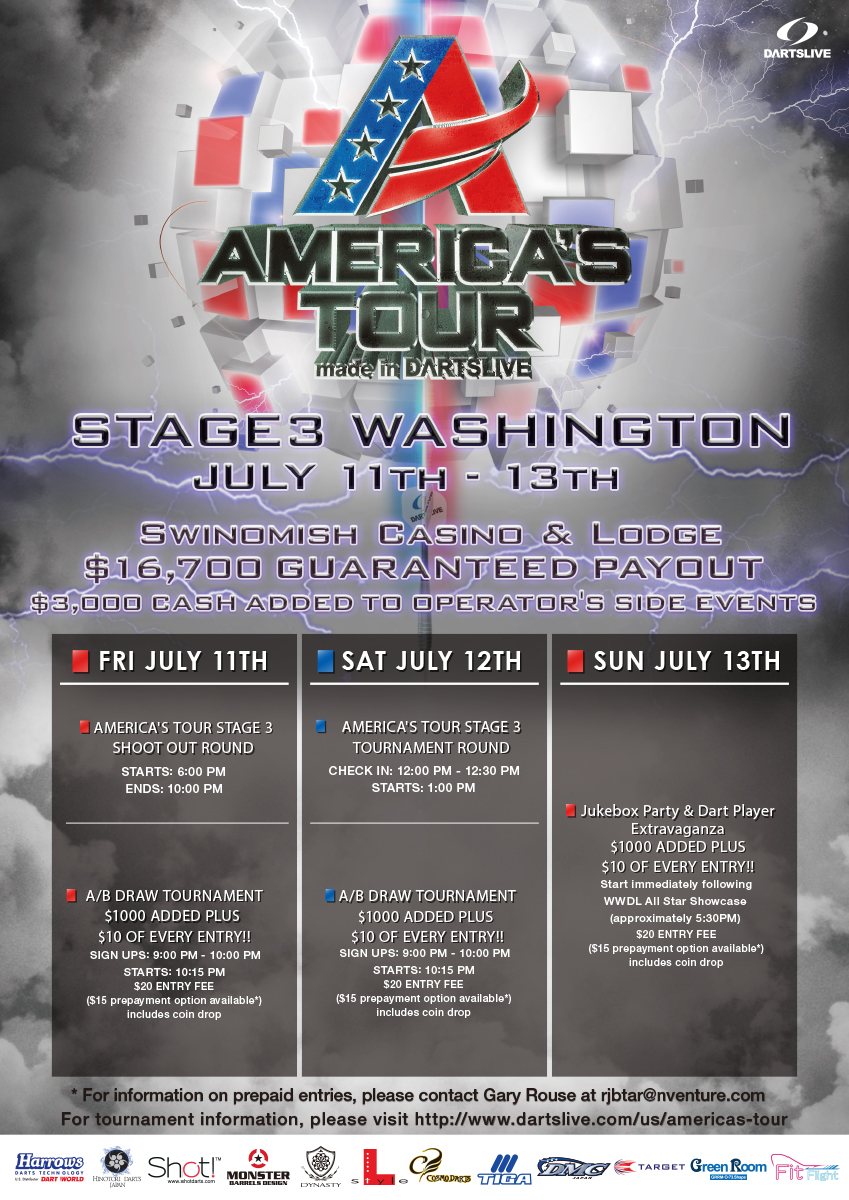 Follow us @