AMERICA'S TOUR 2014

6 different stages throughout North America! THE MOMENT YOU HAVE ALL BEEN WAITING FOR!
Are you ready for this year's AMERICA'S TOUR?!
Your road to glory begins this April as DARTSLIVE starts the AMERICA'S TOUR off with a bang!
Players from all over North America will travel and chase the tour points to see who will be crowned this year's tour champion. Make sure you take a good look at the dates and open up your schedule for each stage because there is some serious prize money to be won!
AMERICA'S TOUR Schedule (Click Image to Enlarge)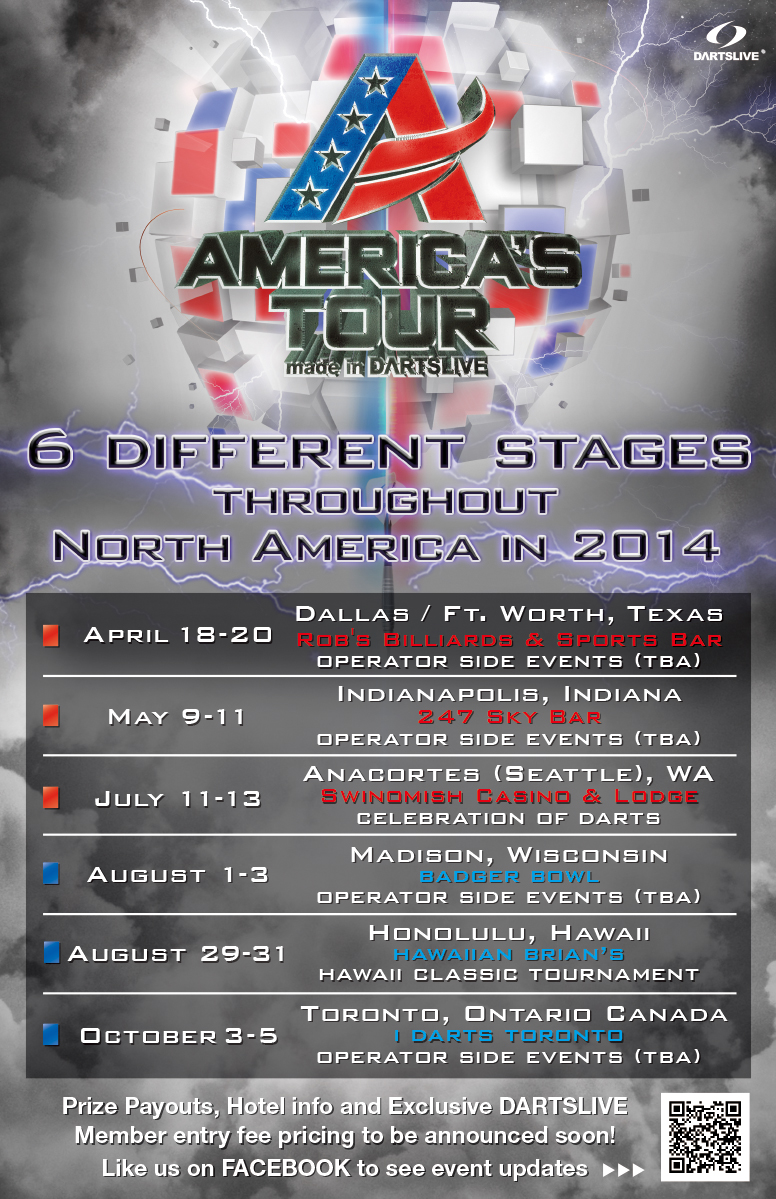 Click here to visit our Official AMERICA'S TOUR Facebook page