Now Showing - THE WORLD 2013 STAGE6 FINAL MATCH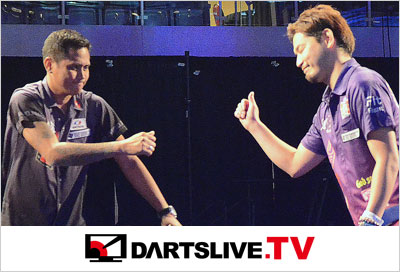 Fascinating top-notch match for darts fans around the world!
DARTSLIVE.TV will be webcasting a new match video.
This time, we will be distributing Final Match of STAGE6 between Lourence Ilagan and Yuji Eguchi from
"THE WORLD SOFT DARTS WORLD CHAMPIONSHIP 2013", in Las Vegas, USA.