JUNE COUNT-UP MANIA Week#2 -Who will win June's COUNT-UP MANIA???-

Who will be taking home this month's JUNE COUNT-UP MANIA Prizes? The rankings are constantly changing! Players from all over NORTH AMERICA are battling it out to lock themselves into one of the "prize spots" to win our signatured DARTSLIVE Gear signed by our USA SUPER DARTS Players!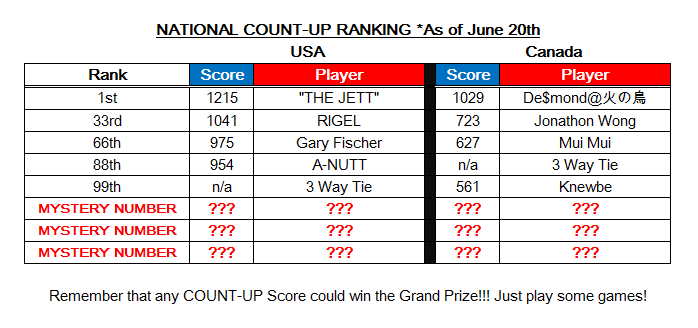 *For more information of the COUNT-UP RANKING, please click below;
USA TOP 100 & Canada TOP 100
How to join Campaign
◆ Campaign Game: COUNT-UP
◆ Players must possess a valid DARTSLIVE CARD
– Players' DARTSLIVE CARD must be in valid membership period, and not expired.
– Please note that if the membership period is expired, your game data will no be recorded
◆ Campaign Period: June 10th – June 29th, 2013 (until maintenance period)
*For more information of this month's Campaign, please click here!