DARTSLIVE THEME Renewal!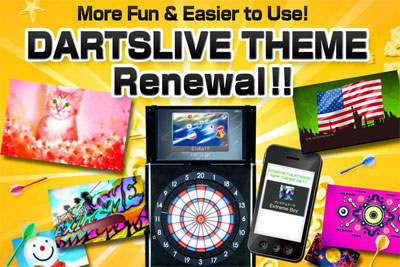 DARTSLIVE THEME will become more handy and will bring you so much more fun!
First phase will start on Wednesday, January 30!
You can keep the THEME of your choice on!
Start on January 30!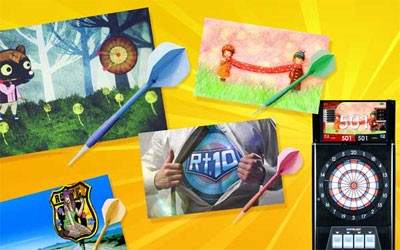 *This is only applicable to the THEMEs you got on DARTSLIVE2.
*You can select and set the THEME of your choice from a list of obtained THEMEs in the member page.
You will be able to see an entire THEME image at a glance!
Start on January 30!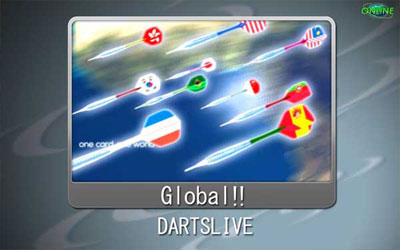 *Displayed on DARTSLIVE2 only
Upgraded THEMEs will become available for collection as standard items. No more POWER-UP required!
Start on February 1!!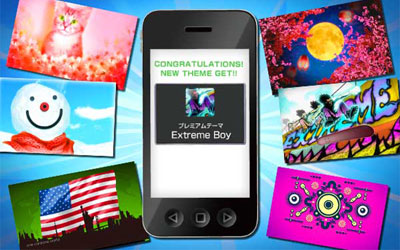 We are also giving a limited time offer to win a THEME for free.
Free period: Feb.1 to Feb.14
*Upon releasing the service update, the THEME POWER-UP function will be removed.
*Some standard THEMEs will be eliminated from the collectable options and only their upgraded version will be available.
*From January 30, visual effects such as Premium THEME special effects which used to require THEME POWER-UP will become a standard service and will appear normally.
*POWER-UP button on the THEME SHOP in TouchLive will be removed on January 30.
*You can enter the ""FREE THEME"" draw once a day only.
*Not all entrants are guaranteed to win FREE THEMEs.