EVENTReal-Life Excitement and Entertainment Experience
We promote the creation of communities among players connected via the DARTSLIVE CARDS and are organizing a diverse series of events in various countries.
Global Scale Tournament
Having SUPER DARTS positioned as a pinnacle of competition for the elite soft tip dart players, we organize global scale soft tip darts tournaments and promote their culture.

Our tournaments include THE WORLD, the highest level soft tip dart circuit held in several countries, and country-based competitions such as JAPAN and AMERICA'S TOUR.
DARTSLIVE OFFICIAL LEAGUE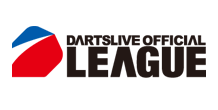 DARTSLIVE OFFICIAL LEAGUE is a league competition organized via our online league operation system in conjunction with DARTSLIVE2 machines. League competitions where players take part as a team, aim to enhance communication among darts bars and help vitalize local communities.
DARTSLIVE PARTY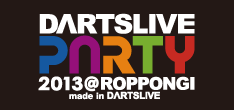 DARTSLIVE PARTY is held to entertain DARTSLIVE fans and offers a variety of contents such as games exclusively prepared for the party and special events featuring top dart players.