Now Showing - THE WORLD 2014 FEATURED MATCH 3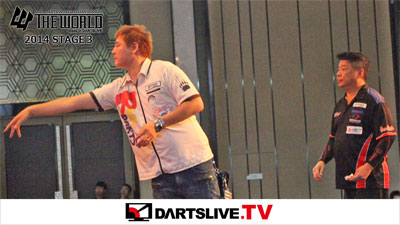 Fascinating top-notch match for darts fans around the world!
DARTSLIVE.TV will be webcasting a new match video.
This THE WORLD 2014 STAGE 3 match is between Paul Lim' a legendary player of Singapore' and Han Woong Hee' an up-and-coming player from Korea.
Watch the intense match that went on to the last LEG!