LEAGUE TALK gets new feature♪
Good news for the part participants of DARTSLIVE OFFICIAL LEAGUE!!
"PUSH NOTIFICATION" becomes available for "LEAGUE TALK" that enables easy exchange of messages among LEAGUE members.
The new feature sends you an alert immediately when you receive a new message.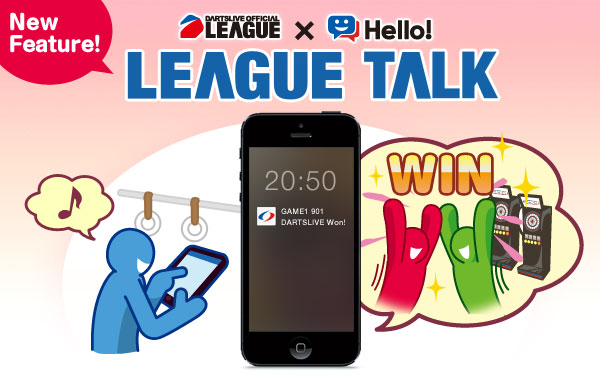 PUSH NOTIFICATION for…?
(1) Match date reminder
(2) Individual game results during the match
(3) Match results
(4) Current ranking of your team
A new relief for your obsession with game flows and results♪
LEAGUE participants can use LEAGUE TALK by logging in to DARTSLIVE app.
Download DARTSLIVE app with your team members!
>>For download and update DARTSLIVE app' please visit below♪