Transmitiendo ahora - RESUMEN - THE WORLD 2013 GRAND FINAL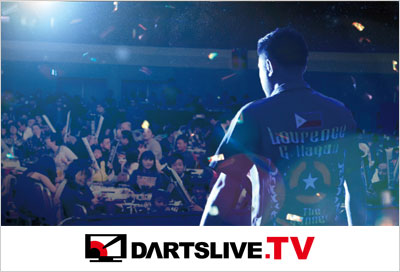 ¡Será un partido fantástico para los fans de los dardos en todo el mundo!
¡Que no se podrán perder!
El torneo será transmitido a través en DARTSLIVE.TV por internet.
Esta vez ofrecemos un resumen de los partidos finales en
"THE WORLD SOFT DARTS WORLD CHAMPIONSHIP 2013" celebrado en Hong Kong.
¡Transmisión en directo por Internet de THE WORLD 2014 STAGE1, el próximo 5 de abril!