【SUPER DARTS 2018】Le TOP 4 des joueurs de THE WORLD 2017 participeront!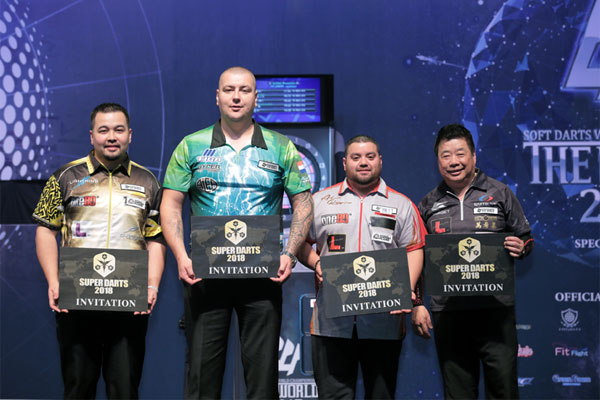 Récemment, beaucoup de joueurs se sont garantis leur place pour SUPER DARTS 2018, qui aura lieu les 15 et 16 mars 2018.
Après le dernier STAGE de THE WORLD pour cette saison, quatre nouveaux joueurs viennent de rendre leur participation officielle.
Paul Lim
Boris Krcmar
Alex Reyes
Chris Lim
Toutes les informations sur SUPER DARTS 2018 seront disponibles sur le site officiel.