THE WORLD 2015 STAGE 6 FINAL MATCH disponible!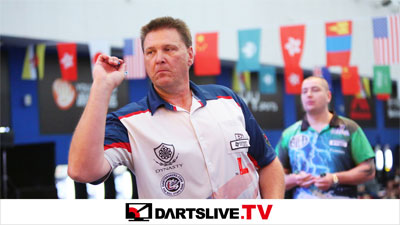 Un match fascinant et de haute volée pour tous les amateurs de fléchettes du monde!
DARTSLIVE.TV diffuse sur le web une nouvelle vidéo de match.
Pour cette vidéo' nous vous proposons【Boris Krcmar VS Randall Van Deursen】qui s'est déroulé lors du
STAGE 6 "SOFT DARTS WORLD CHAMPIONSHIP 2015 THE WORLD".