【SOUTH EAST ASIA TOUR 2018】STAGE 4 Quick Announcement
SEA TOUR is the Premier darts tournament created to find the best soft tip darts player in the Southeast Asia (S.E.A.) Region. It is hoped that this tournament can create plenty of opportunities for darters in this region to interact, exchange ideas, encourage each other and build strong bridges of friendship across this region with its varied cultures, languages and traditions.
Congratulations to Paul Lim for defending the Champion title for SEA TOUR 2018! It is the 4th victory and we certainly look forward to the next stage in Penang.
Penang will be the 5th and last stage for SEA TOUR 2018. Will Paul be able to maintain the straight wins? Let's find out together on 25th November!
【CHAMPION】
PAUL LIM (SINGAPORE)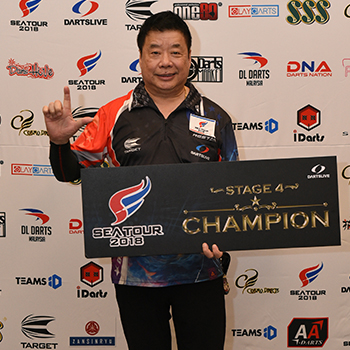 【RUNNER-UP】
MELVIN ZHENG JL (SINGAPORE)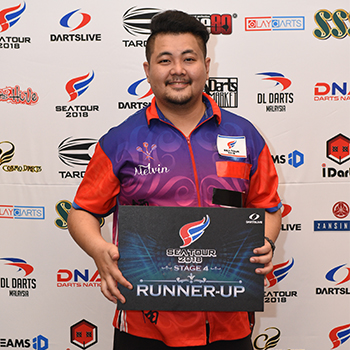 【BEST 4】
RONALD BRIONES (PHILIPPINES)
YONG TECK LEONG (MALAYSIA)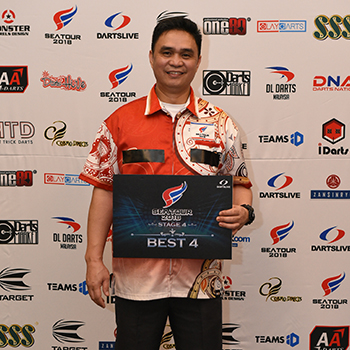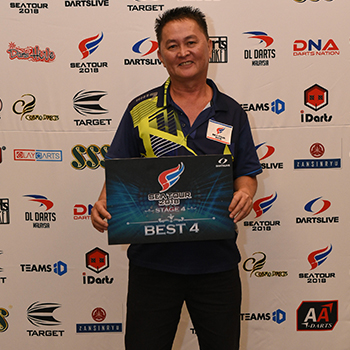 【BEST 8】
YONG THANAWAT (THAILAND)
EUPAKAREE ATTAPOL (THAILAND)
RAY LING (MALAYSIA)
FROILAN SOCO (PHILIPPINES)
【BEST 16】
PAU JIN KUANG (SINGAPORE)
ANDY TAN TK (SINGAPORE)
TAN JENN MING (MALAYSIA)
MOHD YUSRI (MALAYSIA)
ANG CHYE CHUAN (MALAYSIA)
LOUIS YEO CY (MALAYSIA)
WILSON SIM (MALAYSIA)
TERRY TAN JH (MALAYSIA)
Congratulations to all winners!
Click here for SEA TOUR website