DARTSLIVE 15th Anniversary Campaign Starts from Oct 1

Thank you for using the DARTSLIVE machines!
It's DARTSLIVE's 15th anniversary.
To celebrate this with you, we launch "Awesome ~DARTSLIVE15th ANNIVERSARY~" campaign.
Awesome Challenge
<Campaign Outline>
You will receive a limited edition item if you meet campaign requirements in Medley matches during the campaign period.
Campaign Period: Mon Oct 1 10:00 am to Wed Oct 31 11:59 pm (JST)
Requirements: Play Medley matches with 15 people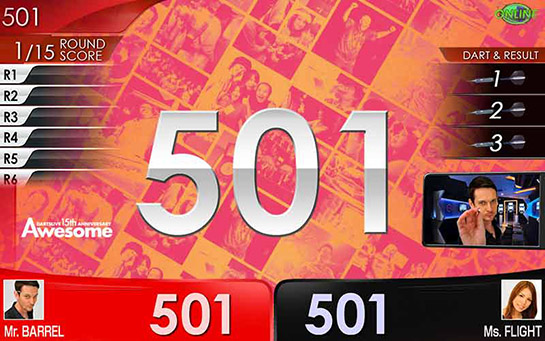 Get the limited edition DARTSLIVE THEME!
<Note>
*Only opponents who used their DARTSLIVE Card are counted.
*Opponents whom you have played with during the campaign period only One per DARTSLIVE Card
*01 games in Shanghai mode are not counted.
*Some games may not be counted correctly due to the network connection and environments.