【SOUTH EAST ASIA TOUR 2018】STAGE 2 Quick Announcement

SEA TOUR is the Premier darts tournament created to find the best soft tip darts player in the Southeast Asia (S.E.A.) Region. It is hoped that this tournament can create plenty of opportunities for darters in this region to interact, exchange ideas, encourage each other and build strong bridges of friendship across this region with its varied cultures, languages and traditions.
It was promising to see many young and aspiring players who came forward and joined us in SEA TOUR STAGE 2 JOHOR. We hope SEA TOUR 2018 will be the path and platform to each and every one of your dreams, bringing darts to a new height in Southeast Asia.
At the end of an intense battle, the victory went to defending champion 'THE LEGEND' Paul Lim from Singapore!
【CHAMPION】
PAUL LIM (SINGAPORE)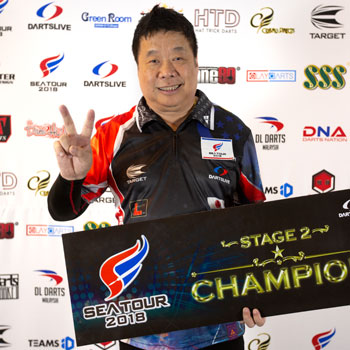 【RUNNER-UP】
HARITH LIM (SINGAPORE)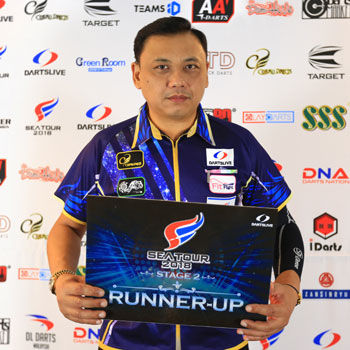 【BEST 4】
TERRY TAN JH (MALAYSIA)
RONALD BRIONES (PHILIPPINES)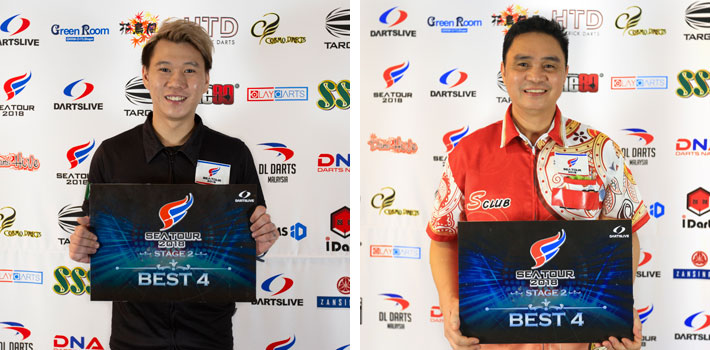 【BEST 8】
GEW TENG (MALAYSIA)
MURUGESAN A/L S. (MALAYSIA)
NICHOLAS WONG YX (MALAYSIA)
TIRTA SUPARJO (INDONESIA)
【BEST 16】
SIM KEE CHUNG (MALAYSIA)
MARCELLO STEPHEN (INDONESIA)
RIVER ANG (MALAYSIA)
TAN JENN MING (MALAYSIA)
ANDY TAN TK (SINGAPORE)
ERIC LIM WY (MALAYSIA)
LESLIE LEE SP (SINGAPORE)
RAY LING (MALAYSIA)
【TOP LADIES】
BRENDA FOO (SINGAPORE)
Congratulations to all winners!
Click here for SEA TOUR website