Take the challenge from Twinkle Jewel!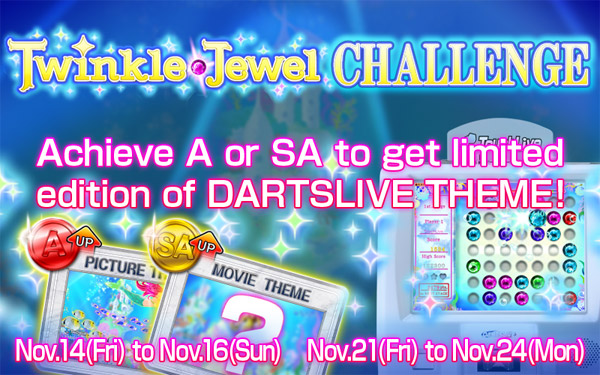 Play the popular game' "Twinkle Jewel" on TouchLive and get the limited DARTSLIVE THEME♪
During the campaign period' the limited DARTSLIVE THEME will be awarded to all players who achieved SA flight or A flight of "Twinkle Jewel"!
Get SA flight and receive the limited THEME to show your strength!?
【Campaign period】
Nov. 14 (Fri) to Nov. 16 (Sun)
Nov. 21 (Fri) to Nov. 24 (Mon)
>>Click here to find the shops that have TouchLive
[Note]
*The THEME can't be obtained when system maintenance is being performed.