JAPAN STAGE15 Tournament Result
On December, 21st , SOFT DARTS PROFESSIONAL TOUR JAPAN STAGE15 was held in KYOTO, Japan. Now our new JAPAN16 is born.
SHIN HIGASHIDA has won his first title in JAPAN, TAKEHIRO SUZUKI ended at the 2nd place.
In JAPAN LADIES8, HARUKA AINAI has topped the competition.
In JAPAN × THE WORLD EXHIBITION, KENICHI AJIKI / YUJI EGUCHI / YUI OGAWA team has won the title, and won their right to challenge [THE WORLD].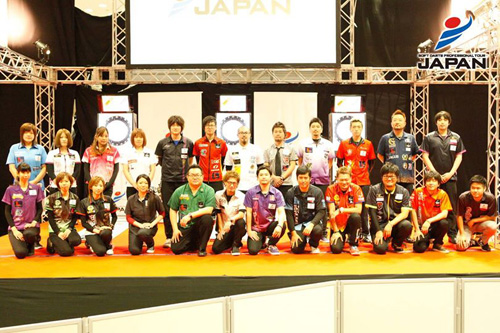 ■JAPAN
Champion
SHIN HIGASHIDA
Second place
TAKEHIRO SUZUKI
Third place
YUJI EGUCHI
AKINORI HAMADA
TOP8
MORIHIRO HASHIMOTO
AIKI OISHI
YUTARO SATO
ATSUSHI MATSUMOTO
TOP16
YUYA AKUTSU
SHINGO ENOMATA
YUJI NISHIMOTO
KENTARO SUZUKI
YUTA KAZAMA
PARK HYUNCHUL
KENICHI AJIKI
SHINTARO INOUE
■JAPAN LADIES
Champion
HARUKA AINAI
Second place
ERI SAKAMAKI
Third place
KUMI YOKOYAMA
MIKI MATAYOSHI
TOP8
MIYUKI MORI
MANA KAWAKAMI
MANAMI YAMAMOTO
MARIKO KIMURA

■JAPAN × THE WORLD EXHIBITION
Champion
KENICHI AJIKI / YUJI EGUCHI / YUI OGAWA