We are excited to announce "BATTLE CHALLENGE" is coming soon! From 27th Aug to 25th Oct, accumulate targeted match points by playing any MEDLEY, you have a big chance to get precious FIREWORKS THEME.
Campaign duration
27th Aug - 25th Oct
How to join this campaign:
- Insert your DARTSLIVE CARD into the card slot of DARTSLIVE machine and select "MEDLEY".
- Match points below will be awarded based on the MEDLEY results:
• Win:3pts
•Loss:1pt
•Tie:1pt
- Accumulate 50 match points to win "FIREWORKS" THEME.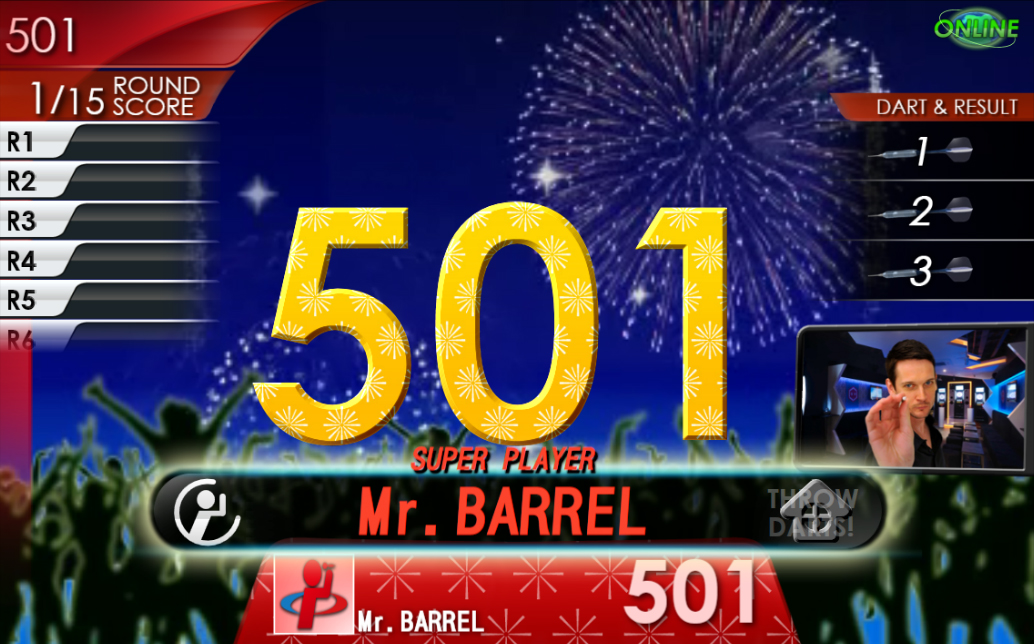 How to view your match points
You can check your own result instantly by logging in to your card page. DARTSLIVE App. It is shown on the campaign banner in the "Play Data"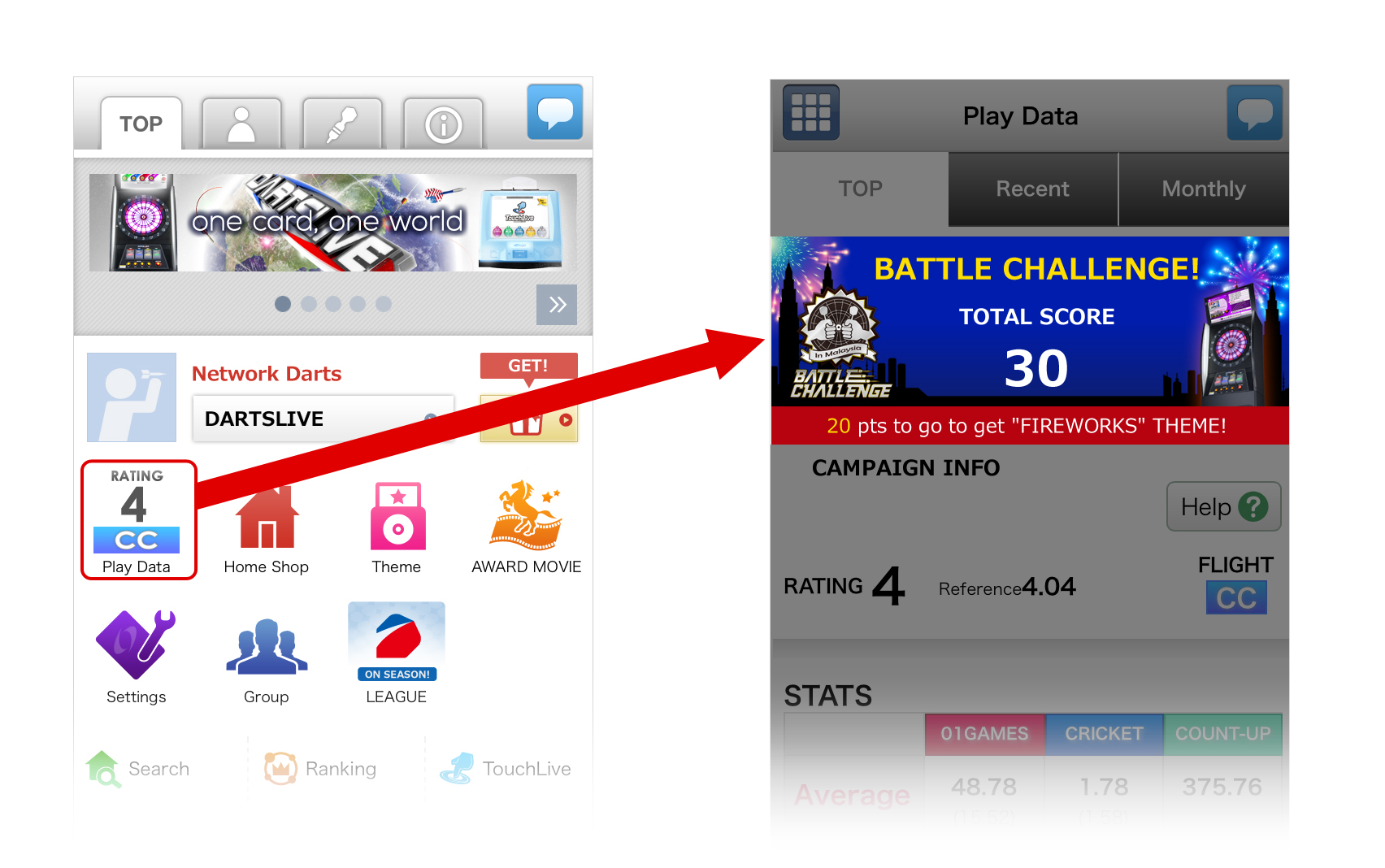 • During the campaign period, standard members can view it for free.
Note:
1 Must complete whole match (win or lose) to get a point count.
2 Match points are available only for the matches using DARTSLIVE CARD.
3 For doubles matches, each player can get the match point.
4 In case of misconduct, the match points and DARTSLIVE THEME will be taken away from the player.
«Important reminder»
- Your home shop must be in Malaysia.
- Match includes only games you played in Malaysia.
- If you change your home shop outside Malaysia' the app will not show the match points and not counting the MEDLEY even if you play in the campaign period.
- Also if you change back the home shop setting to Malaysia' the previous match points will appear.

- You got 3 match points at your home shop in the Malaysia.
- You play with friends in Japan or change your home shop to Japan in the settings.
- The app will not show the match points and not counting the MEDLEY during this setting.
- When you go back to Malaysia and set your home shop back to the Malaysia' the match points will start from 3.
■Campaign countries/regions
Malaysia ONLY
>>For DARTSLIVE2 shops near you, visit: