DARTSLIVE MASTER CLASS 2017 - PAUL LIM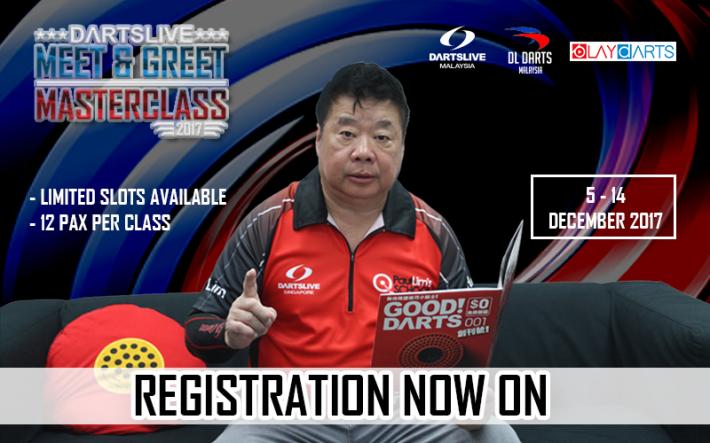 【DARTSLIVE MASTER CLASS 2017 – PAUL LIM】
For the first time in Malaysia, PAUL LIM will be conducting DARTSLIVE Master Class in different regions during the month of January 2018.
Step onto the learning path and further explore the your potential in darts.
Experience is the source of knowledge and we all know, Paul has plenty. Don't miss this golden opportunity to learn from the Asia Legend!
Schedule
18 – 19 January 2018 > Central
20 – 21 January 2018 > Southern
22 – 23 January 2018 > East Malaysia
24 – 25 January 2018 > Northern
Registration Fee: RM 300
Registration Link: https://tinyurl.com/PaulLimMasterclass2017
For more information please log on to DARTSLIVE MALAYSIA Facebook page or email to: my_inquiry@dartslive.com