"Vamos a la prácticar" Campaña Count-up de verano
2013.08.01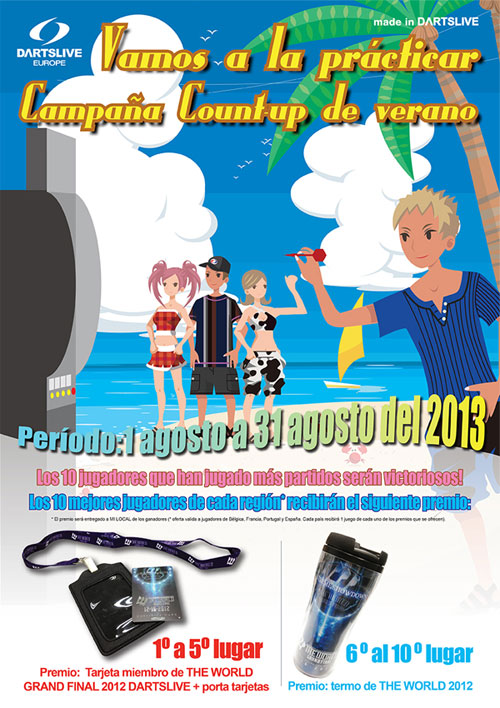 Período: 1 agosto a 31 agosto del 2013
Los 10 jugadores que han jugado más partidos serán victoriosos!
Los 10 mejores jugadores de cada región * recibirán el siguiente premio:
1o a 5o lugar
Premio: Tarjeta miembro de THE WORLD GRAND FINAL 2012 DARTSLIVE + porta tarjetas
6 o al 10 o lugar
Premio: THE WORLD GRAND FINAL 2012 Mug
* El premio será entregado a MI LOCAL de los ganadores
(* oferta valida a jugadores de Bélgica, Francia, Portugal y España. Cada país recibirá 1 juego de cada uno de los premios que se ofrecen).