SUPER 2 2019 Season 1 - Registration Open!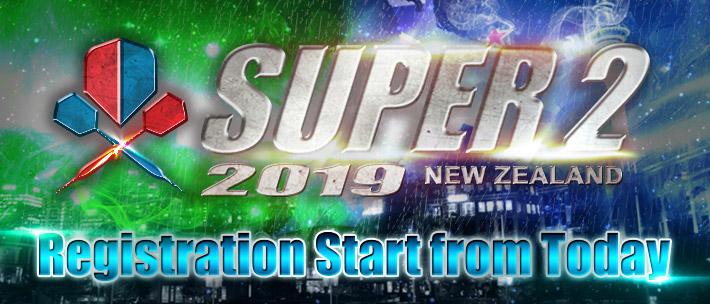 SUPER 2 2019 Season 1 is now open for registration!
We hope that you'll enjoy a fresh start to the year with some great dart games!
What is SUPER 2?
SUPER 2 put a twist on the traditional team league.
Teams consist of 2 to 3 people of different ratings ranging from beginner to pro players.
These players must work together to achieve the ultimate goal which is to win the best team in New Zealand!
SUPER 2 2019 Autumn
Registration period: 18 Feb – 10 Mar
Registration fee: NZD 50 per person
Game start: 25 Mar (8pm every Monday)
・Applied to handicap
Click to download SUPER 2 Registration form