THE WORLD 2018 Season Finale, GRAND FINAL to be held on December 1! Participating Players and Ticket Sales Information Added!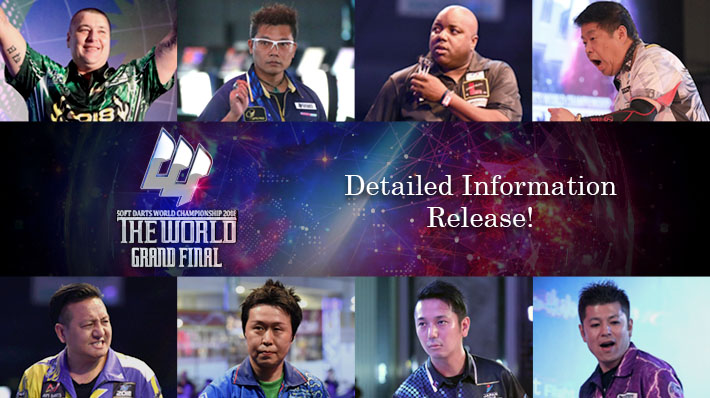 The season finale match for SOFT DARTS WORLD CHAMPION SHIP will be held on Sunday, December 1.
New information of the first 8 participating players determined after STAGE 5 and ticket sales informartion are added!
Learn the latest details by visiting the GRAND FINAL website!
★GRAND FINAL Ticket Sales★
Tickets will be on sale from Monday, November 5 Noon (Japan Time)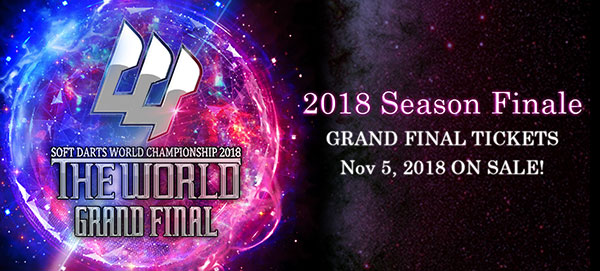 Purchase the ticket from THE WORLD 2018 GRAND FINAL website!
A limited GRAND FINAL goods souvenirs will be given out to those who purchase the tickets!