Starting Today! Get THEME with "DARTSLIVE Coin"♪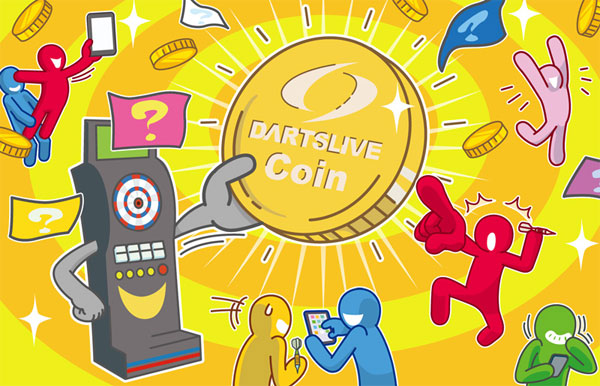 "DARTSLIVE Coin" is starting today!
DARTSLIVE THEME can be obtained with the virtual currency "DARTSLIVE Coin"♪
Purchase is available from "THEME MENU" that can be entered by tapping the "THEME" button on the top of the member page for PCs and smartphones.
●Get Bonus Coins♪
Keep using "DARTSLIVE Coin" as the coins can be obtained as a bonus by just logging in to the member page or playing with DARTSLIVE CARD!
●More new THEMES are coming!
The long-waited first one is the App THEME "LIVE STATS".
Your stats will appear right after each throw on this special THEME!
Experience it for free using the free trial version♪
●Get "FRIEND" THEME!
Starting today' THEMES that your "FRIEND" sets as favorite is available for purchase!
*You can be "FRIEND" after playing darts together using DARTSLIVE CARD and App.
THEME information will be posted on the DARTSLIVE official website.
Don't miss it!
◆For DARTSLIVE APP users
*If the screen for the personal data setting reappears even after entering all necessary data' please try the step below to fix the problem.
<For iPhone users>
Logout from the APP and login the APP again
<For android users>
"Settings ⇒ Data management ⇒ Cookie removal"
>>DARTSLIVE Coin Help
*"DARTSLIVE Coin" is available via the App for PCs and smartphones.