New Genre App will be available on Today!
DARTSLIVE THEME will have a new genre App THEME on Today!
App THEME has a special function for each throw to be reflected on the game screen.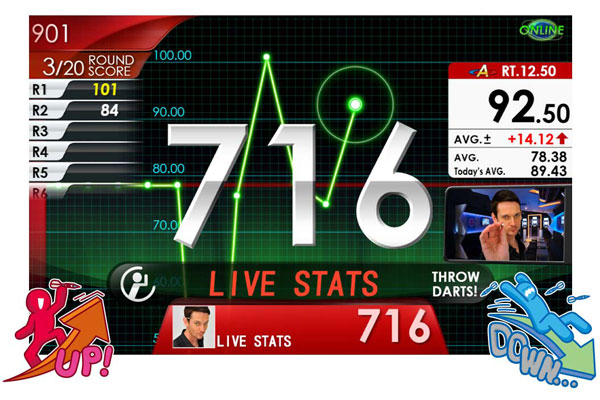 ●Upgrade Your Darts Skill with "LIVE STATS"!!
The first App THEME "LIVE STATS" is perfect for the darts players who want to play better!
This THEME is available for 01 and CRICKET games.
STATS' Flight and Rating will appear immediately after each throw on the game screen.
This THEME is especially recommended when you practice alone.
●Try Free Version of "LIVE STATS"!!
To mark the birth of "DARTSLIVE Coin*"' we are giving away a free trial version of this App THEME' "LIVE STATS" for a limited time!
No. of uses is limited in the trial version.
Of course' "LIVE STATS" can be purchased with DARTSLIVE Coin and used as much as you like!
*Virtual currency for DARTSLIVE members only
●More THEMES are coming!
New designs will keep coming from not only new genre App THEME' but also MOVIE and Picture THEMES!!
*THEME names will change.
・BASIC THEME / RICH BASIC THEME
→PICTURE THEME
・PREMIUM THEME
→MOVIE THEME
Don't miss the new DARTSLIVE THEME!