Now Showing - Strongest Female Players' Party Games【DARTSLIVE.TV】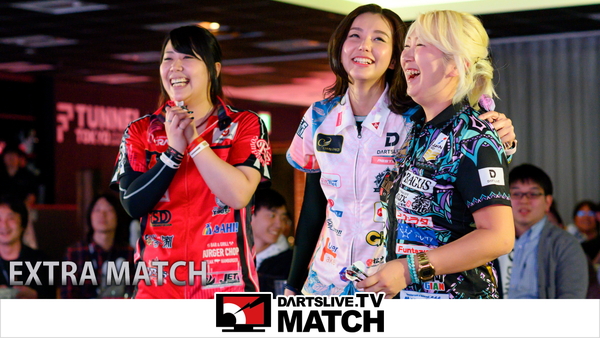 Fascinating top-notch match for darts fans around the world!
DARTSLIVE.TV will be webcasting a new match video.
Mikuru Suzuki and Kasumi Sato from Japan and
Cathy Leung from Hong Kong engaged in the party games.
DARTSLIVE.TV offers the fun and exciting game by the
strongest female players that show their strength, technique, and elegance!