SEA TOUR 2019 STAGE 1 RESULTS

With the events of the DARTSLIVE OPEN MALAYSIA 2019 weekend, we were also privileged to witness the first stage of the SOUTH EAST ASIA TOUR 2019. Its second year since being realized in 2018, this year's SEA TOUR will also see the new LADIES DIVISION!
As such, we are proud to present the winners of SEA TOUR 2019 Stage 1 – Paul Lim (OPEN DIVISION) from Singapore and Lovely Mae Orbeta (LADIES DIVISION) from the Philippines!
—————————————————————————
STAGE 1 OPEN DIVISION CHAMPION – PAUL LIM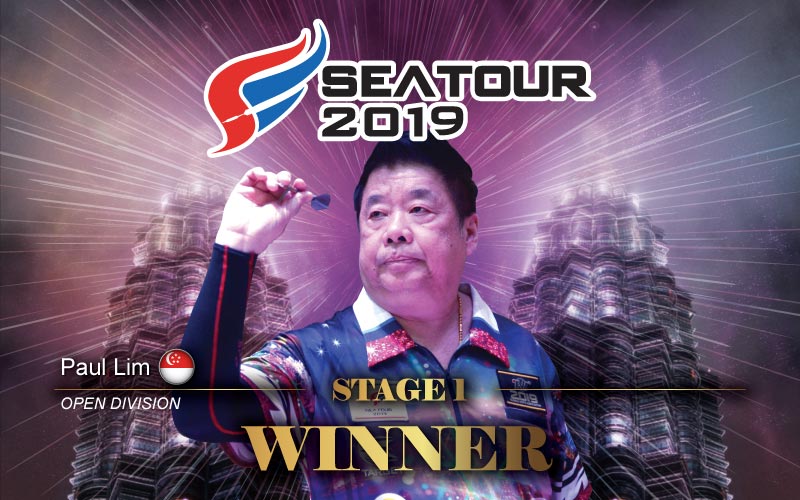 Familiar to many players as the "Singapore Slinger", and others still as a living legend in the darts world, Paul Lim has more than earned his titles over the course of his lengthy, illustrious career in soft tip darts. The GRAND CHAMPION of SEA TOUR 2018 and 1st in its Annual Ranking, Paul has definitely started this year's tournament with a dazzling display of skill and experience.
【RUNNER-UP】
Ronald Briones (Philippines)
【BEST 4】
Tengku Shah (Malaysia)
Froilan Soco (Philippines)
【BEST 8】
Mar Kenneth (Philippines)
Edison Phung (Malaysia)
Larry Wong (Malaysia)
Kho Kian Siong (Malaysia)
—————————————————————————
STAGE 1 OPEN DIVISION CHAMPION – LOVELY MAE ORBETA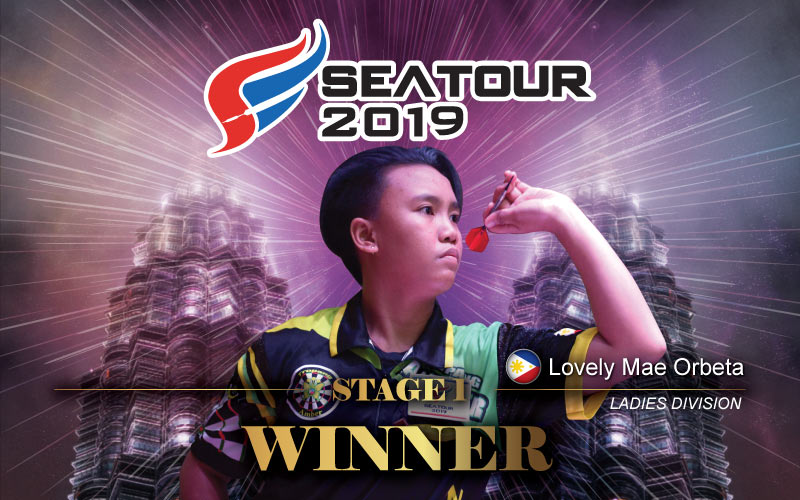 One of the youngest players participating in the SEA TOUR 2019, she exploded onto the darts scene with her stunning victory during the first ever SEA TOUR LADIES DIVISION Tournament. Maintaining a humble outlook on her triumph, Mae Orbeta hopes to compete in more of the upcoming stages and secure her position as the champion among the SEA TOUR ladies!
【RUNNER-UP】
Glinnis Ng XT (Singapore)
【BEST 4】
Rena Ng YL (Singapore)
Tan Julie (Malaysia)
【BEST 8】
Felicia Ooi (Singapore)
Abby Tay SL (Singapore)
Ong Thou Li (Malaysia)
Pau Kek Khieng (Malaysia)
Congratulations to all SEA TOUR 2019 STAGE 1 Winners! Look out for information on STAGE 2 JOHOR coming your way really soon.