SUPER 2 SEASON 11 PLAYOFF Information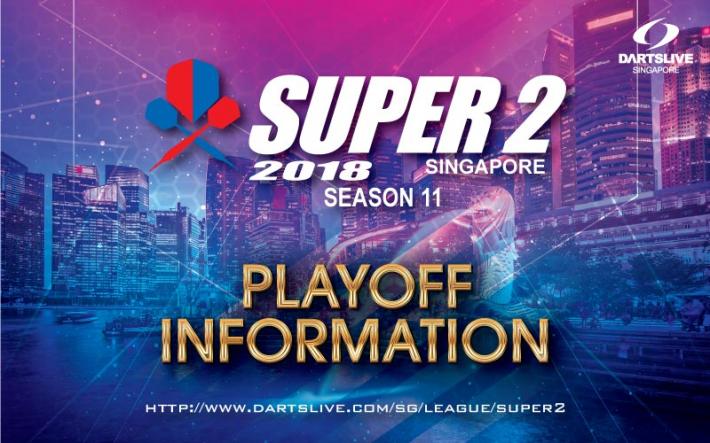 SUPER 2 SEASON 11 Playoff Schedule is now revealed!
ROUND ROBIN Schedule:

*Teams in 2nd to 4th placing in each group will progress to the Round Robin playoff to battle for the spot and have a showdown with the Group Champions in the Division Finals SKO!
SKO Schedule:

GOOD DARTS to all the teams who are still fighting for positions in the last game of the season.
All the best and see you at ​Finals​!
Links for LEAGUE FINALS Documents:
LEAGUE_Finals_Details.pdf
ROUND ROBIN Groupings
AA_FLIGHT.pdf
A_FLIGHT.pdf
BB_FLIGHT.pdf
B_FLIGHT.pdf
CCC_FLIGHT.pdf
CC_FLIGHT.pdf
NOVICE_FLIGHT.pdf