Premium Membership Campaign - LIVE CREDIT GIVEAWAY!

PREMIUM CAMPAIGN – LIVE CREDIT GIVEAWAY
From January to June 2019, look forward to a special year for darts, as we usher in the new year with tons of LIVE CREDIT giveaways! Every month we'll be presenting 50 Premium Members with $10 LIVE CREDIT… all you need to do is be a member, so it's a great time to subscribe!
HOW TO WIN:
Campaign Period: January 2019 – June 2019
Eligibility: Premium Members (inclusive of Existing & New Members)
Prize: $10 LIVE CREDIT per winner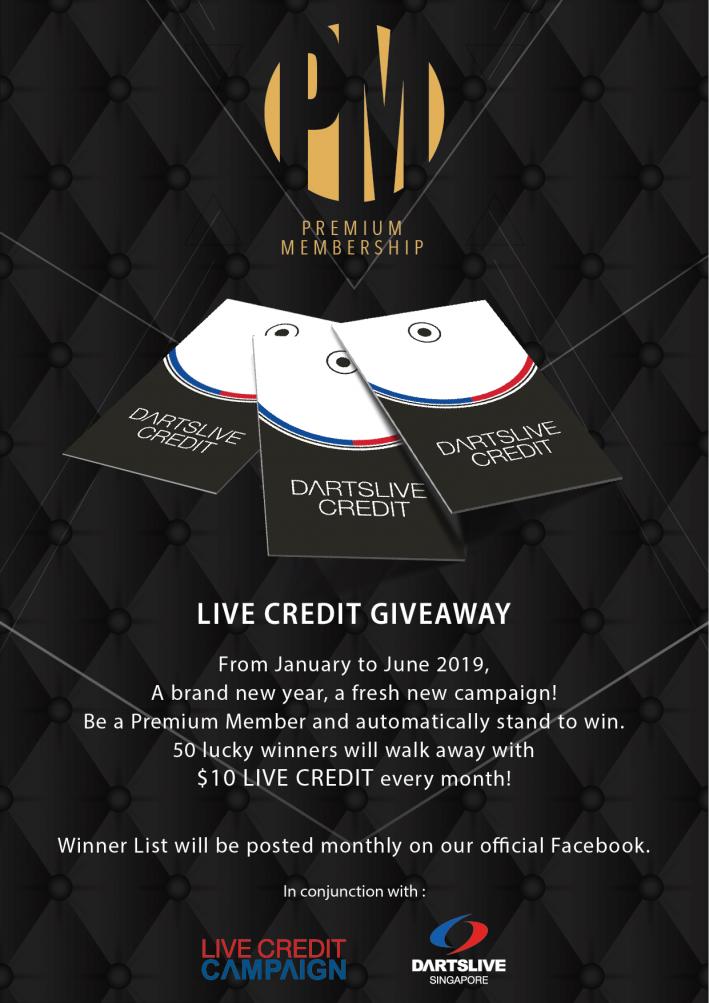 Official Facebook: https://www.facebook.com/dartslivesingapore/