DARTSLIVE 888 Chinese New Year Lucky Draw Results - ROUND 2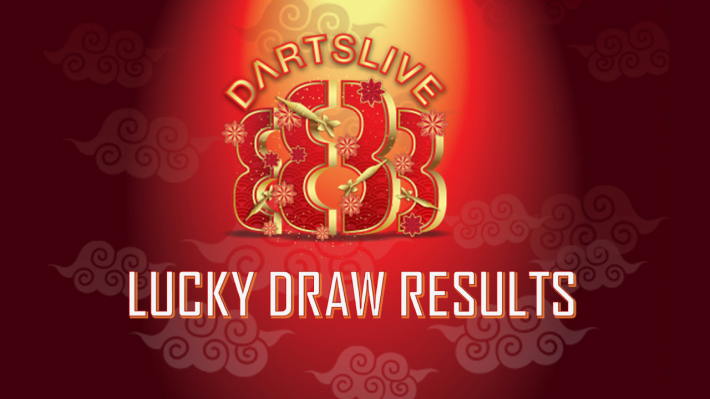 Congratulations to the winners of the 2nd round of Lucky Draw for DARTSLIVE 888!
Winners will be notified by SMS by 2 March 2018.
Prize Collection
Venue: i Darts Halo
Redemption Period: 3 – 12 March 2018
Time: Between 6pm – 10pm
*Please bring along your DARTSLIVE Card for verification.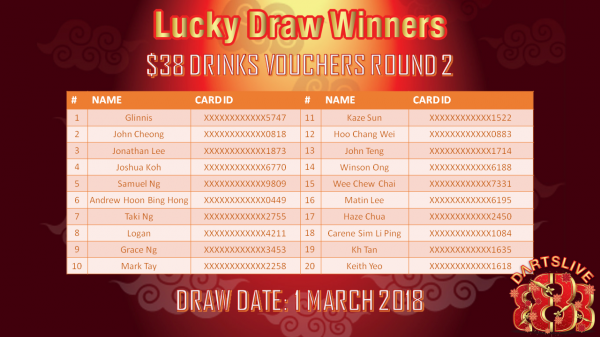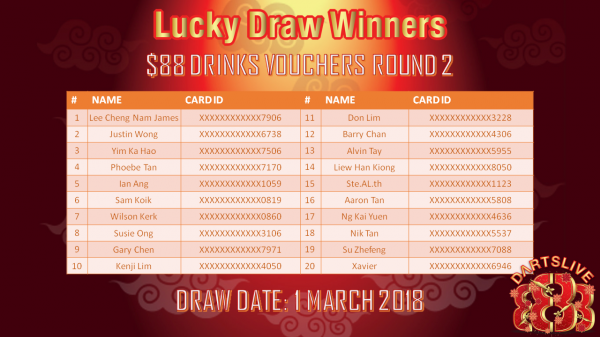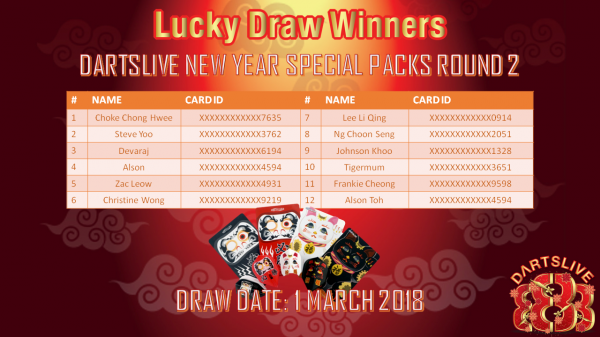 128 LUCKY players for LUCKY BALLOON CHAMPIONSHIP will be announced along with the details of the event next Monday on 5 March 2018. Stay tuned!