DARTSLIVE 888 Chinese New Year Lucky Draw Results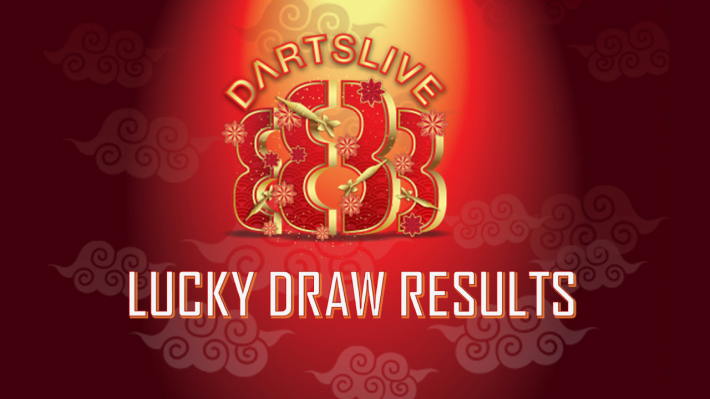 Congratulations to the winners of the 1st round of Lucky Draw for DARTSLIVE 888!
Next draw will be on 1 March 2018, so get this going today! Play more, win more.
Ultimate draw would be the chance to take part in the Lucky Balloon Championship and Champion walks away with $888 CASH!
Prize Collection
Venue: i Darts Halo
Redemption Period: 22 – 28 February 2018
Time: Between 6pm – 10pm
*Please bring along your DARTSLIVE Card for verification.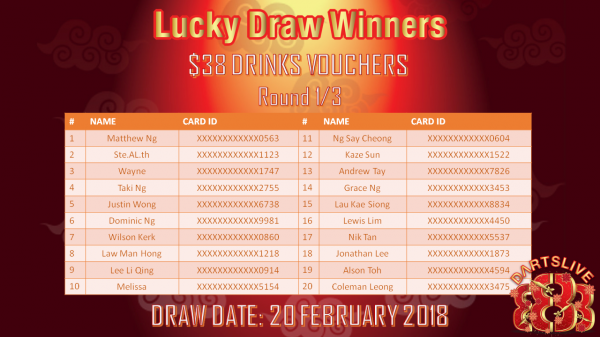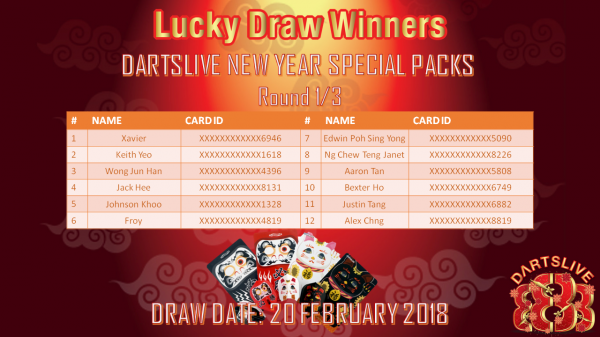 It is not too late to get started!
STEP 1:
Register your interest by scanning the QR code at any of the participating shops.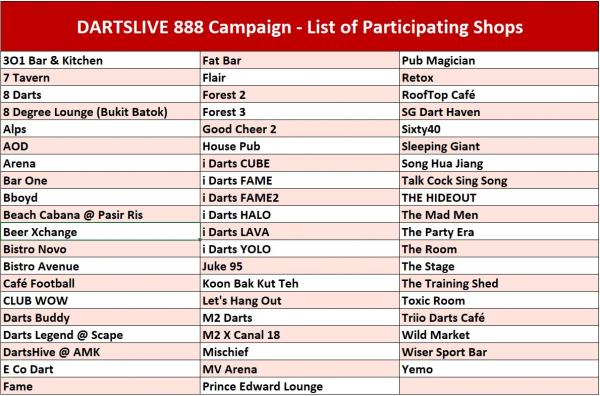 STEP 2:
START Playing COUNT-UP at the participating shops! If your COUNT-UP Score + Handicap points is more than 1000 points, it is considered a valid entry for all the lucky draws in the campaign!
*Formula for COUNT-UP Handicap points: (18 – [your rating]) x 40
More details on the campaign:
DARTSLIVE 888 Chinese New Year Campaign Details
Let's get started today! Next draw will be really exciting!
1 March 2018 Lucky Draw – $38 F&B Vouchers, $48 Merchandise Voucher, $88 F&B Vouchers and 128 lucky players for LUCKY BALLOON CHAMPIONSHIP.
Good darts and may Lady Luck shines on you!