SUPER SHOP SHOWDOWN SEASON 6 Register Now!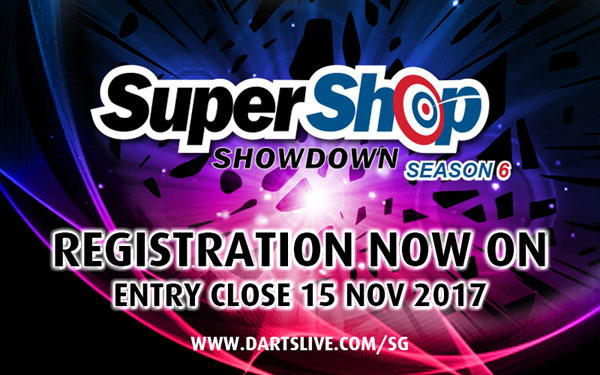 SUPER SHOP SHOWDOWN is back! Which shop will win the Challenge Trophy back!
Approach your favourite DARTSLIVE locations and represent them this Season!
Registration Deadline: 14th November 2017' Tuesday 6.00 PM
Submit the entry via EMAIL league_sg@dartslive.com or FAX 6735 1381 before entry closes.
*All team members must be registered players in DARTSLIVE SINGAPORE Official League in 2017
*1 Team per SHOP
Tournament Date: 26th November 2017 Sunday
Venue: Good Cheer 2
Check In + Seeding Time*: 12.00PM to 1.45PM
Game On: 2.00PM
*Teams that are late or failed to take seeding games will be seeded at the bottom.
Download:
>>Registration Details (PDF: 441KB)


>>Registration Form (PDF: 169KB)