DARTSLIVE OPEN 2017 TAICHUNG Entry Re-opened with more Spots!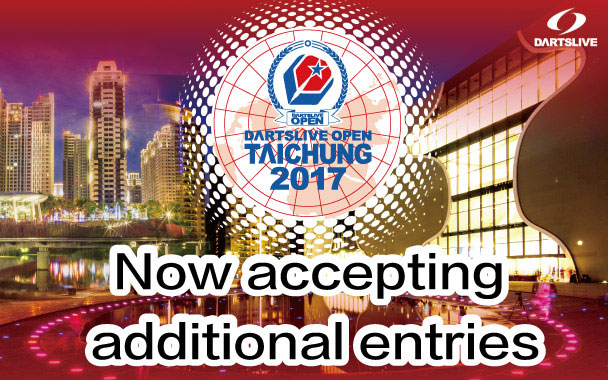 Thank you everyone for your entry to DARTSLIVE OPEN 2017 TAICHUNG!
To accommodate more enthusiastic players in the top-notch darts competition, we are going to open more spots for the following games (Spots will first be given to players on the waiting list in order):
‧1 SINGLES Maximum: 96 players → 128 players
‧SUPER DOUBLES Maximum: 32 pairs → 64 pairs
In addition, we have decided to increase the maximum number of players for SUPER DOUBLES and BLIND DOUBLES on the second day!
Entry will be re-opened on June 23, Friday at 14:00!
Numbers are limited so please register as soon as possible.
*Players will be put on the waiting list once all spots are filled.
*Players cannot entry to both MEDLEY SINGLES and SUPER DOUBLES as both are held at the same time.