SUPER SHOP SHOWDOWN SEASON 5 Register Now!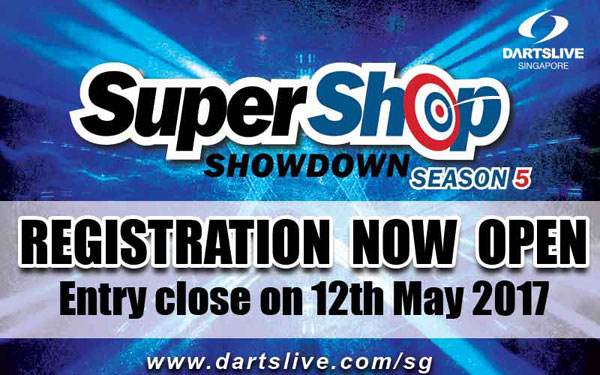 SUPER SHOP SHOWDOWN is back!
Will defending champion TCSS keep their title this year or will you win the Challenge Trophy back!
Approach your favourite DARTSLIVE locations and represent them this Season!

Registration Deadline: 12 May 2017' Friday 6.00 PM
Submit the entry via EMAIL league_sg@dartslive.com or FAX 6735 1381 before entry closes.
*All team members must be registered players in DARTSLIVE SINGAPORE Official League in 2017
*1 Team per SHOP
Tournament Date: 21 May 2017 Sunday
Venue: Good Cheer 2
Check In + Seeding Time*: 12.00pm to 1.45PM
Game On: 2.00PM
*Teams that are late or failed to take seeding games will be seeded at the bottom.
Download:
>>Registration Details
>>Registration Form